So I see a lot of people talking about what it means to be "big and curvy, but healthy" and "fat" and there seems to be a lot of confusion. I'm sick of guys and girls getting plus-sized, curvy, thick, full-figured, and BBW mixed up, so I made this MyTake about it, since I enjoy all types of these women. I love 'em all, from BBW to small. This is a quick gallery to just show people the difference in female body sizes.
CURVY/PLUS-SIZED
These women have wide hips, big boobs, a big booty, etc, but her stomach is still flat and she's still in healthy shape and possibly even better athletic condition than the average woman. They're most notable for having wide hips and a wider frame, but are NOT "fat." Usually between a size 13 to 16.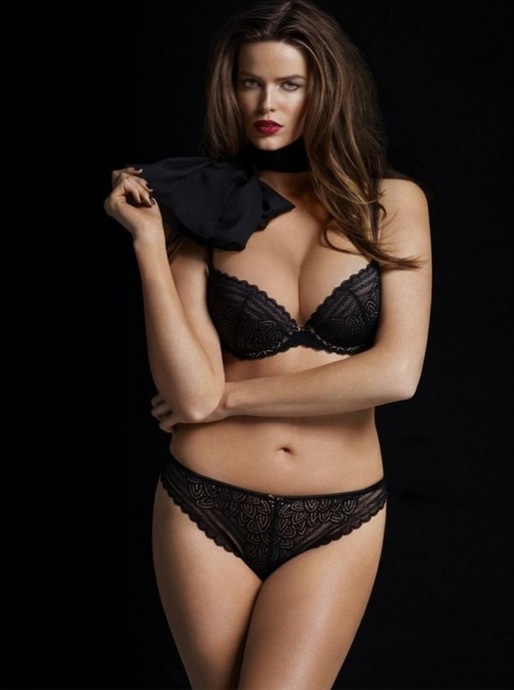 THICK/CHUNKY/"THICC"
These ladies might have a small belly on her, but is more known for having BIG EXAGGERATED CURVES! Enormous breasts, huge thick thighs, a plump bubble booty, voluptuous hips, etc. They may technically be "overweight," but they typically work out, are regulars in the gym, and are not "sloppy looking." Note that their bellies are not really protruding or hanging out. Usually between a size 16 and 19.
Full-Figured/BBW (Big Beautiful Woman)
These women are large in size, and have a bit of a belly, but are usually proportional all-around. Technically they are 'obese' in weight, but usually aren't gluttons or slobs. How much their stomachs hang will determine if they are neat-looking for their frame, or just "fat" and gluttonous. Usually a size 20 to 24.
There are SSBBW's (Super-Sized Big Beautiful Women) too, and they're usually 400+ pounds and a size 25 and up, and are definitely what anyone would call "fat" and probably could even be considered 'morbidly obese,' but I won't be focusing on them today.
I think all of these ladies are beautiful, and I prefer all three body types. :)