This take is actually to help me review what I had this afternoon in my Developing Fashion class so that it would be easier for me to remember all the materials for my exam. Anyway, I also thought it would be fun to share some informations about Fashion Icon and Fashion Eccentric or Extremist throughout history. So here is the list, and see if you can tell which are the fashion extremist, enjoy :)
1. Boy George
A Brittish musician whose music style is blues or reggae.
2. Anna Maria Piaggi

An Italian fashion writer who was born in 1931.
3. David Bowie
Come on now, who doesn't know this guy? A singer, an actor, a record producer, a song-writer, simply a historical figure of entertainment world.
4. Madonna
Do I need to explain why? I guess not :)
5. Cathy Jung
Yep, it's not photoshoped. Meet the world's smallest waist owner with only around 14.9 inch (38 cm).
6. Mr. Pearl
A great and talented corset maker who started wearing corset himself at the age of 30. Now he has the smallest waist among men (only 18 inch if you wonder).
7. Marchesa Luisa Casati (R.I.P)
In her chandelier dress (duh, obviously). She's an Italian fashion muse in early 20th century.
8. Isabella Blow (R.I.P)
Okay, this woman deserves to have some credit. She was the first woman who bought all Alexander McQueen's very first graduation collection with the Bumster Pants as the main point of the collection. From then, she became McQueen's fashion muse and McQueen gained lots of attention from the world.
9. Audrey Hepburn (R.I.P)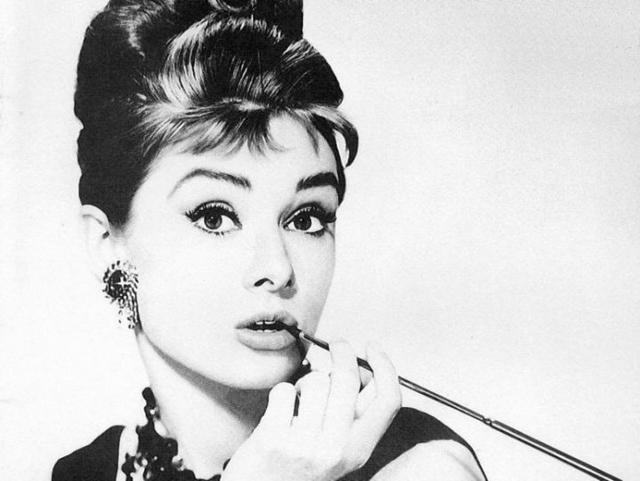 Seriously, who can forget Breakfast at Tiffany's?
10. Marilyn Monroe (R.I.P)
Cause who could ever forget this face, right?
11. Elizabeth Taylor (R.I.P)
The beautiful Cleopatra actress, mmhmm...
12. Madame de Pompadour (R.I.P)
Born in the same era as Marie Antoinette, Madame de Pompadour was also a fashion icon for women during that time. I wanna share this cause she was a beautiful and smart and wise woman, but only few people know her nowadays. She was the official mistress of King Louis XV of France. She was intelligent and definitely knew how to present and behave herself in the dangerous and cruel life of royalty. She was the only mistress who was close enough with the Queen, and eventually made the Queen said, "If there must be a mistress, better her than any others".
There are still a lot more, like Orlan, Marlon Brando, Marlene Dietrich, Brigitte Bardot, Coco Chanel, Twiggy, Lady Gaga, etc. But these are the 12 I like most, cause they're somehow weird and amazing at the same time :D. So what do you think? I hope you enjoy this take, and if I have something interesting to share about fashion, I'll make sure I share in the next myTake :)
---