Is McDonalds a pro-communist outlet?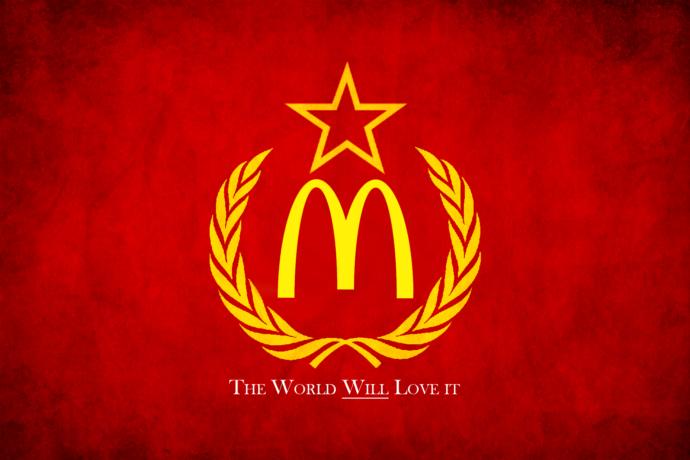 Updates:
---
What Girls & Guys Said
6
22
It's actually founded by Stalin secretly, so yeah. They plan on taking down Democracy by making everyone too fat to fight off mighty Russian warrior

They're plutocrats and crony captialist. They lobby with other restaurants to quell competition and control regulations in my country of the US.

Me after seeing this post

based on how exploitative they are of their employees (among other things) id say no, capitalist to the core

Isn't this because Taco Bell compared their breakfast to a communist clown regime?

no. its a fast food joint. lmfao. jist kiddin. might be😀

The burger king will lead us to victory. Long live the king

Hush comrade, the plan is nearly through. The Americans won't know what hit them.

I'll Throat fuck you with my capitalist cock for such blasphemy

They would be serving McBread and water if they were.

McDonald's is as ancap as you can be.

I think you're on to something... comrade

The fries are fuckin good, I don't give a fuuuuuck

Your butthole is a pro communist outlet.

That's why "they're lovin it!"
Click "Show More" for your mentions
Select as Most Helpful Opinion?
You cannot undo this action. The opinion owner is going to be notified and earn 7 XPER points.