This is for both my conventional and unconventional beauties out there that are struggling with self love. If you're reading this know that you are beautiful and worthy of love no matter what anyone else says. Regardless of what shape, size, height, or color you are (and what features you have) you are perfect in every way, shape, and form. When I was younger I didn't used to think I was beautiful. It took a while for me to get to the point I'm at now where I know that I'm gorgeous. I am happy with what I see when I look in the mirror, and nothing and no one can make me feel otherwise, even when I'm not at my best. I hope that these tips can help you lovely people appreciate your beauty more.
Limit your usage of social media sites such as Instagram/Pinterest/Tumblr
Social media can be a fun way to pass time but photo sites like these revolve so much around beauty that it's hard to not feel insecure when you're on them a lot. Take it from me. I am an ambassador for three different clothing companies on Instagram. I had to post photos in their clothes. I got paid the more people used my discount code to buy them. But I'm also thinking of deleting my account soon. People only post themselves at their very best on social media, therefore making those beauty standards unrealistic. These sites will have you thinking your beauty is never enough.
Pamper yourself
Feeling attractive has a lot to do with self love and self care. Take some time out of your schedule to do face masque, moisturize your skin, shape your eyebrows, style your hair...etc. Do things that you think will enhance your outer beauty, but make sure you are doing those things for yourself and not others approval.
Don't willingly put yourself in a position to second guess your beauty
Seeking validating with things such as rates, "would you date me", "do you find me attractive" will not help you feel better about yourself. If you're at a point where you are doing that, then that should be even more of an indication that you are in need of self love. Plus you're always going to be have some negative opinions, which will only make you feel worse.
Flaunt your imperfections
Instead of trying to hide the things you don't like about yourself come to terms with them being apart of who you are. After all, beauty is perceptive so your flaws aren't flaws they're just insecurities. The more you show love to these "flaws" the less you'll get disappointed when you have to see them.
Focus on your best physical qualities and amplify them
If you have a a bright color eyes or a gorgeous eye shape use a little mascara to make them pop even more. If you think your body is really nice wear clothes that showcase that (not exposing your body necessarily unless that's what you want). If you have fabulous hair show it off more. If you have really pretty lips you could maybe try a clear gloss over your lip balm to make them shimmer in the light.
Don't compare yourself to others
The more you compare yourself to the beauty of others the less you'll be able to appreciate how truly beautiful you are. Everyone doesn't look the same and that's okay. Instead of worrying about what he/she has that you like and may not have, think about what have got going for yourself physically. You can appreciate the beauty of others, just not at the expense of your self-esteem.
Avoid those that make you question your beauty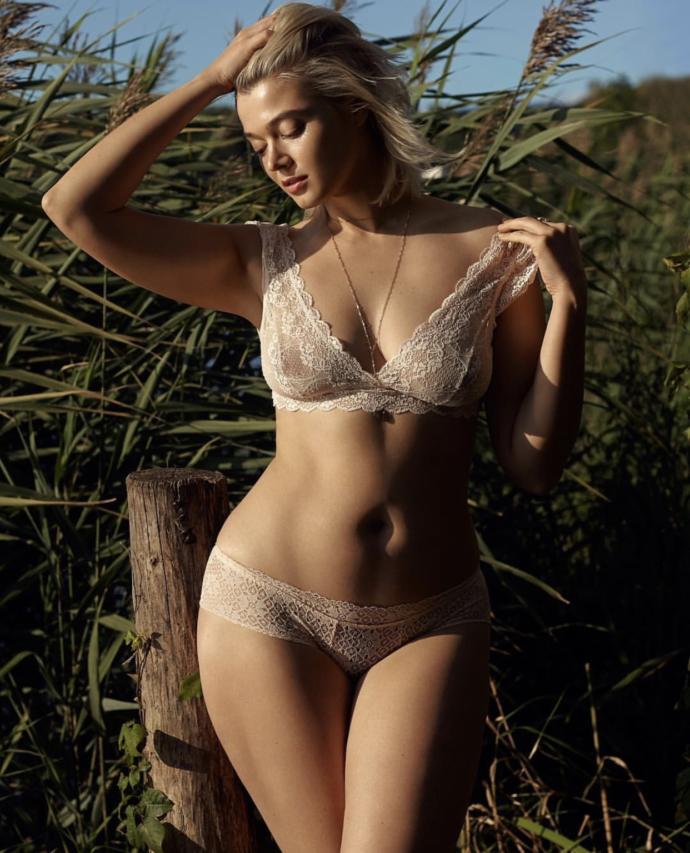 There are some toxic people in the world that don't love themselves so much that they try to make you feel bad about the way you look. Those people can come in the form of family, friends, significant others...etc. If someone is constantly making negative remarks about your physical appearance, pointing out your "flaws, or highlighting things they know you're insecure about, then there's no need to keep them around.
Find confident friends
This doesn't mean just stop being around any insecure person but I'd suggest not having a group full of all people who have really low self esteem. Usually when people are comfortable with themselves they bring positive vibes and will try their hardest to uplift you. I learned in my mid teen years that the company you keep really can have a big effect on how you feel about yourself. Being around a lot of people that are going through the exact same negative thing as you are doesn't usually make things better for either party.
Maintain your hygiene
Being clean and smelling nice is the foundation to not only being attractive but feeling attractive. Having bad hygiene shows that you don't love yourself the way you should. That's a big turnoff in friendship and relationships. Most people don't have this problem unless they're very depressed or lazy. Just make sure you're wearing deodorant, brushing your teeth, showering, washing your hair, washing your clothes, and shaving (optional) regularly. Good hygiene is essential in life in general, and in regards to self love and self-esteem.
Realize some people are just evil and pathetic
There are people that may laugh at you, say mean things about you, give you weird looks but you have to ignore those miserable beings. They are trying to make you feel bad about yourself and if you allow them to they have won. Your self love has to be strong enough to out power the criticism and negativity that the world will throw at you, sometimes for no apparent reason.
I hope that some or all of these tips will help you all in your journey towards self love and confidence.