My take on how to make GAG better than best....
It's been over quarter of a year that I'm active here. So I noticed a lot of good and bad (literally, not that good) things of the site.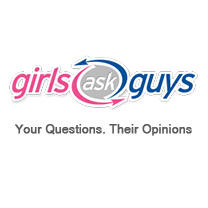 'GirlsAskGuys.com' is a site, whose purpose is to close the gap between genders by bringing them together to help each other. People here, will give you opinions and answer to your questions (ask you too). So the basic purpose of the site is to share your experience with the needy ones. It sounds fascinating, right? BUT it's still an unknown site. The throne is still far away.
Recently, GAG has brought you some new changes. Some of them
are 'just okay' but most of them are quite worthwhile. But there are some things struck in my head that 'I wish GAG allowed me to do this, I wish GAG had that feature too'. So I picked-up my pen and started to sort-out the ameliorable components.
Here we go :-
GAG should include this (QotM) feature to increase the inventiveness among the GAGers. This feature should be limited to main topics (like: Relationships, Guy's Behavior, Dating, Social Relationships, Family & Friends, Girl's Behavior)* only, because having a QotM for 'How do I look' topic doesn't seem to be sagacious. There should be two
rewards for asking such appreciable & promoted question. 1. The asker will earn 5 Xper in bonus. 2. (You will read about it under the article)*.
GAG has experts? Oh yeah, one of them will give you advice on some topic if you ask them on Monday's expert live-chat, that's it. They used to give opinions on the questions here. I know they still give it but RARELY. I do even know that they are very busy people but I got an idea to make use of them
without increasing their workload. Invite them to answer the 'QotM'. This will be the (*) second reward for the asker and the readers. And, we got all the experts for the starred topics. I don't think it's a big deal to give an opinion per month!
I've seen that a lot of GAGers are pissed-off because of the repetitive mundane questions about length, height, upper-B vs. lower-B etc. and they're planning to leave GAG.So what to do to mesmerize GAGers towards the search bar? I think GAG should allow us to search GAGers by entering
their (some part of) username (I know how pro users search them currently :P). And, GAG should include 'top-questions' thing for the specific keywords (tip: QotM could be used in it). For example: If a person enters the word 'love', there should be a long list of questions but on top of that there
should be highlighted 'top-question' which should strictly not to be greater than three in number to decrease the traffic & making it user-friendly.
There is a space on the left side of the site, so why not to use it? Whenever someone comments or send us message, we need to refresh the page to check for the new notifications. By the introduction of this feature, users check new notifications instantly. It's the same feature, which is used by the top-dogs like "Facebook", "Twitter", etc. Yes, I'm motivated from there.
Theoretically 99% of the people here redeem xper points for Amazon Gift card. Those who aren't interested in A-G-card would like to give it to another GAGer by introducing a little competition like guess my birthday, age or height
etc. & I'll redeem it for you. But they won't use it for donation. Sadly, they give money to greedy ones rather than needy ones. GAG should motivate people to donate. Currently, it's 3500/7000 points for $ 15/30. This doesn't make sense. GAG should modify it into like 3500/7000 points for $ 15/40
like shopping brands lure customers by offers like buy 2 get 1 and buy 3 get 2 free. The more you spend, the more you get.They should also make a list of honourable donators and feature them on the site.
There are so many (ranked higher by Alexa & SimilarWeb) sites out there on which there are billions average visits every day. Such sites never crashes (and if they do, it'll be nothing less than headlines). So if GAG wants to be a
popular site. It should handle its servers better.
PS: These are my personal suggestions, I don't mean to
offend the site or its members. Sorry for my (grammatical) mistakes (I'm still a student and a beginner here :P) and thanks for reading. Your ingenious suggestions/opinions will be acclaimed. Thank you in advance for any help you can provide. :-)