"Does he like me?"
Are you wondering if a certain guy likes you? Here, I will help you answer it once and for all.
First, it's important for you to know that men, even with our best intentions, are not good at expressing how we feel. Leaving you hanging is not always part of the plan...sometimes guys just don't know how to tell you they like you.
Perhaps it's because our parents don't teach us how (obviously our fathers don't know because they are men and our mothers don't know what's really going on in our head because they aren't men), or maybe because everything we see in society says guys shouldn't express emotions and feelings and we buy into it. It might even be hardwired into our genetics since long ago when we saw something we wanted, we hit it with a club and took it home with us (speaking of which, please don't try this, I wont get into details, but trust me).
Society says guys shouldn't express emotions and feelings and we buy into it.
Whatever the reason is, it comes as no surprise that women are typically clueless about how we feel about them . So I am acting as an ambassador to help decode the signals men send and try to explain how a guy will act if he likes you.
I have talked to a lot of women that have questions about whether or not the guy that they are interested in is interested in them. If this guy looks at me every time I pass him, or "What does it mean when a guy. . ." , or perhaps "This guy asked me for my number, but he hasn't called". Honestly, I could go on for hours about thousands of particular does this guy like me situations. I believe, however, that whether a guy likes you or whether he doesn't can be summed up into just one sign (that has thousands of variations):
It doesn't matter what he is, or is not doing, the important thing is that he is (or isn't) doing it around you.
He is either around you or he isn't.
More than 98% of the time, if a guy likes you, then he is going to be around you. It doesn't matter if he is not talking directly to you or even blatantly ignoring you. Even if he is making fun of you, picking fights or punching you in the arm and then running away. One way or another, no matter what he is doing, he is doing it around you, and I guarantee you, this is true for men of all ages.
This doesn't mean that your interested man is going to be right next to you, or even within a few feet of you. But typically, if he is interested in you, he will find reasons to be close to you, even if that closeness means that he is only able to look at you from across the room.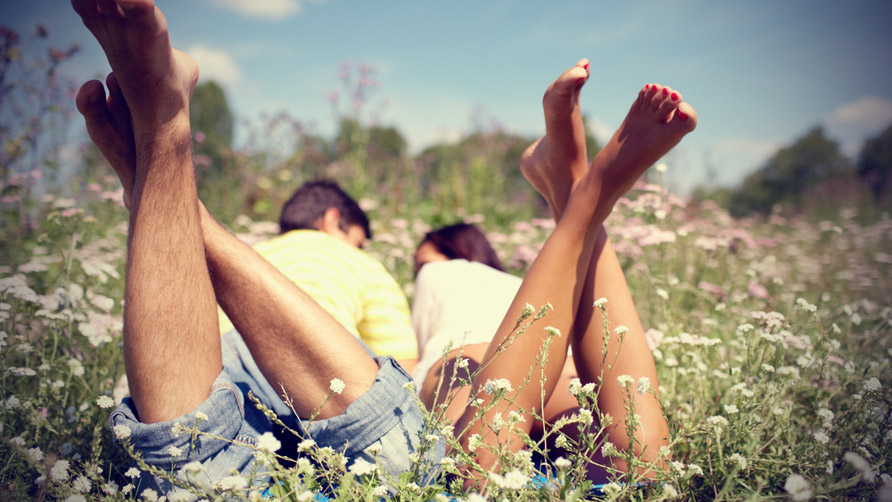 If you really think about it, you will see exactly what I mean. What does it mean that every day when I see him in the hall, he looks right at me? That doesn't matter, what matters is that every day he has found a way to pass you in the hall so that he CAN look at you. Why does this guy always make fun of me? Because if he grunted, you would think that he was weird, and he has no other way to tell you that he likes you. But he never says anything to me! I'll bet why that is so frustrating to you is because he is always close enough to say something, but he never does. See what I am talking about?
It doesn't matter what he is, or is not doing, the important thing is that he is (or isn't) doing it around you.
Ladies, I also think that it's important that you understand that most men, no matter how old we get, never grow out of this. On the flipside of this coin, no matter what a guy is doing, if he is not doing it around you, typically he has no interest in you. Even if what he is doing are exactly like the examples above, if he is not around you more times than not, he probably doesn't have any feelings for you.
Every time I start to get close, he goes somewhere else, or My class is next to his, but I never see him in the hallway, or perhaps a little more extreme I went back to his apartment the next day, and someone else was living there. Just as we have trouble telling someone we do like them, we have the same trouble telling someone we don't. So, instead, we avoid you.
Some might say that we as men are just scared of rejection, and I believe that is true to some degree. But more so, I think that we just have trouble saying what we truly feel, or that we are hoping that if we are around you long enough you will start to understand our language, tell us you like us, and then invite us out to dinner (and if you paid too that would be absolutely super).
Whatever the case may be, the best sign to look for to see if he is interested in you, is if, no matter what foolishness he is doing, he is doing it around you.
Check out more articles and discussion on the most popular question "Does He Like Me?".