But what's the need, you might ask. There are plenty packages available to us online, just book one and off you go !
Let me tell you one thing, Tourism is the world's largest Service sector industry. Why is it ? Big profits, these people who claim to plan your tour, earn big profits in the process via commission. If you plan your tour yourself, you can get it done in a LOT cheaper.
So let's start ! So take a piece of paper or open notepad or word, because now's when the real deal starts. These are the sectors where your money will be spent.
1. Flights
If you are travelling abroad , especially to multiple countries, then about 30-50% of your total budget will be spent on flights itself, be ready for it. When you are have to travel from one city to another city in foreign country, Try to go to the local airline site and find the cheapest among them. If you choose an international flight, you'll be spending more bucks.
Also, in some flights, for example , Air Asia, you have to separately pay for baggages, book the baggages online too but remember , the baggage limit is 10kg or 20kg (usually) , so for 10 people if you think the maximum baggage is like 60kg, then no need to book baggage for all 10 people, book only 6 or 3 (if limit is 20kg/p )
2. Accomodation
Go to a renowned site like Hotel.com or any other you know, and choose hotels for each place you are going to stay, if room capacity is 2 people per room, and you have 6 people. Instead of taking 3 rooms , take 2 rooms with an extra bed option (if available) , that way you save money for one additional room.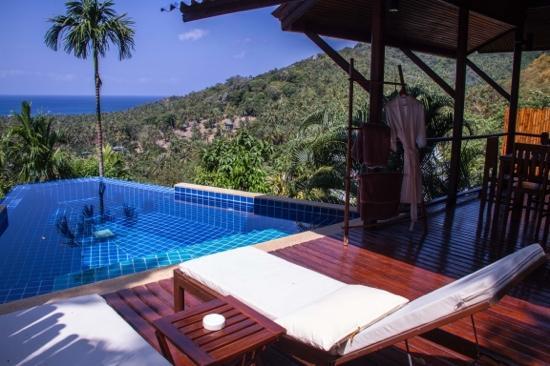 3. Tourism
Ofcourse, you are not going there to just sit around, you gotta see places, experience the culture, meet the people, visit the attractive spots, that's what you'll be telling your friends when you come back home. "What did you see there ?"
Search the attractive tourist spots online, and jot down the places you wanna see , check if that place has an entry fee or not (most tourist spots do) and add it to your total expense.
4. Travel
You gotta use some sort of local transportation for getting around or visiting these tourist spots you planned earlier, Taxis can be expensive at many places, better you something that local people use, like a Bus, or Metro, most cities have metros nowadays. Or if these two are unavailable, use something that people there use, for example when I last visited Thailand, we travelled around on these cute little 3 wheelers called "Tuk-Tuk" it was cheap and a lot of fun.
5. Food
Plan out what food are you gonna eat there, if you want to try out the local cuisines, forget the restaurants, street-side stalls , you'll find them in almost any country ! They give you the best local delicious exotic dishes, which might lack the presentation as compared to a 3-star restaurant, but it will reflect their true culture. But make sure they are hygenic. You don't wanna fall ill there and soil your whole trip.
6. Visa
Well, to be honest, I don't exactly understand the concept nor the necessity for Visa, but they exist and you gotta pay them. So you gotta include those too in the list too. Remember, once you leave that country, then you cannot enter it again. If you want to, you should take a double Visa, or something like that. But, it's always better to plan your trip in such a way that you don't have to come back to that country twice.
7. Shopping
The sad truth for tourists is that people WILL try to fool you, they will sell you stuff for expensive prices because you don't know the local price there. Learn to bargain. And do your research beforehand, where exactly do you want to shop. You gotta take stuff back for your relatives right ?
---
These are the 7 things you ought to plan out if you are in-charge for your trip. Take into account for how many days you are on the trip, and how many people are travelling.
And the best part, you pay no commission, no taxes, no hidden costs, no service charges and you don't have others telling you where to go. You do that yourself ! :D
Thank you for reading, have a nice day.
---