In this myTake am gonna list down a few things I REALLY disagree with and that have like 0% chances to happen...lets get started:
1. Follow mainstream fashion trends
Its a big HELL NO!!....the reason why??...its simple..i don't wanna walk around with most people dressed similarly like me as if my outfit is a uniform!!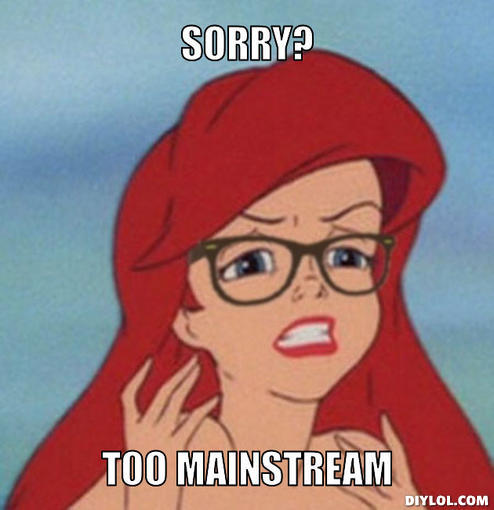 2. Wear tons of makeup because most girls do (seriously -_-'' ?)
I mean c'mon..i've NEVER been a fan of heavy makeup..all i wear is some loose powder +blush+lipgloss that's it...i'm not fond of the idea of caking my face with makeup.
3. Spend my money on VERY expensive stuffs
I don't see the point...like for real...why should i buy something at a very high price when i can purchase the same thing for like half the price and of almost the same quality??
4. When people like to vent about their issues to people who don't care about them
Errrrr yea....that sounds like a big waste of time...i think people should at least vent their issues to the right person..just saying
5. When people complain about their bad situation and try to do NOTHING
Am sure most of you might have heard some people who complain about how bad their situation might be.....and they do NOTHING ABOUT IT they expect someone to come and help them (even tho there are some exceptions)
6. When people with high position/high qualifications look down on others. >:( >:(
This makes my blood boil when i see people with this superiority complex ( a few of my lecturers at university are clear examples ). .Why thinking that your social position makes of you a better person when you have ZERO manners and are arrogant as f*** ??? >:( its something i would really like to understand tbh..
7. People who only know you when they need your service >:(
Some people are like this....they only know you.....when they need your service..but apart from that you won't even hear about them..until the next time they'll contact you for your service (maybe?)
What about you GAGers??
---