Strength
The ability to remain level headed through tough situations. When he's scared out of his mind but sets his own fears aside for his loved ones. When the world seems dark and bleak he remains hopeful.
Protection
To keep his woman and his family safe. Being willing to lay his life on the line in order to secure theirs. Not afraid to to the risks necessary for the betterment of the family and not self.
Self-aware
A man who knows his worth. A man who understands his quality, his skill, his potential. A man who understands he is a catch and doesn't settle for less than he deserves. A man who isn't afraid of a broken heart and walks away from situations undeserving of his time and efforts.
God-fearing
A man with God as his guiding light, a prayerful man. A man with patience and kindness, a man who encourages his wife and children to do the same.
Leader
A man who takes hold of his family. A man who establishes authority not in a domineering way, but in a way that benefits the family unit. A man that takes on responsibilities and ensures his family does the same. A guiding and a teaching man. A man full of wisdom.
Provider
A man who takes care of his family. A man who makes sure his wife and children have food to eat and clothes on their backs before thinking of himself.
Handsome
A man who cares about what he looks like because he cares about the woman he loves. A man that wants to make sure his wife feels proud about who she is with when together. A man who grooms himself to look good for his woman and his woman only.
Loving
A man who isn't afraid to share his heart. While his heart may be well protected it is his wife and his children that are his soft spot. A man whose love for his family reminds him of all the good in the world.
Honest
A man who is truthful no matter how painful the truth. A man whose word can be trusted.
---
Faithful
A man who stays true through the test of time. No matter what temptation he remains victorious. A man that won't be swayed by the greener grass.
---
Modest
Knowing his self worth also means knowing the bad. A man who remains confident and modest and always thinking of others. A man who feels secure enough in himself he doesn't need to scream confidence from the rooftops.
Intelligent
A man with intellect. A man that can challenge his woman's mind and stimulate his children's brains.

Handy
A man that can fix anything, or at least try. A man that can teach his wife a thing or two about power tools, lawn mowers, and cars. Also a man that reach the top shelf and open tough jars.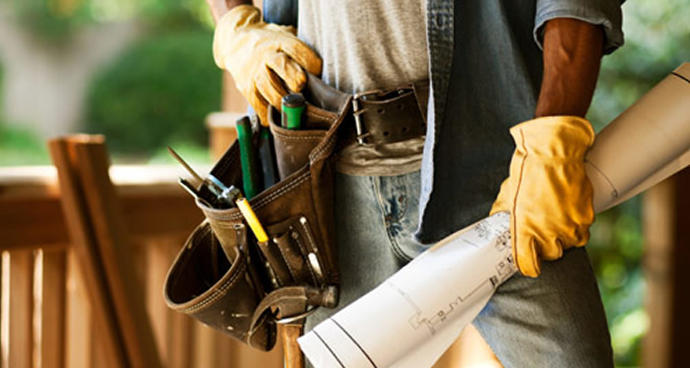 Goofy
Someone who is silly and quirky. A little bit weird, but so much fun to be around. Someone who takes themselves seriously, but not too seriously.
*These are just a few of the things that I believe to make a man, Of course there are many more, but these were the first thoughts I had. Of course everyone will have a subjective view, but these are the things I value in a husband for myself.*
---