I love this country sure it has its share of flaws but what country doesn't. Here are some of my favorite things about the good old U.S.A
1. Diversity
We are a very diverse. We are descended from people everywhere else didn't want. If a European country didn't want a group of people generally they were sent here, A total of forty million people have came here so far. We are a nation of cast-offs and we made something out of that. It wasn't the British that put a person on the moon. It wasn't the French who invented the Internet. It wasn't the Dutch who invented the Airplane. That was us Americans. Even today in our political climate we are at the forefront of technological progress. This nation of cast-offs did that: I LOVE that about this country.
2. The Beauty of the Wilderness
We have a lot of wilderness in this country, not only do we have far more than most western nations. We have a very diverse climate that makes our wilderness superior to the countries of Canada and Australia (sorry you guys come in second.)
We have Everything; from the dense jungles of Puerto Rico-
-to the beauty of the deserts in the American southwest-
-to the Rocky Mountains-
-to the temperate rain-forests of the Pacific Northwest-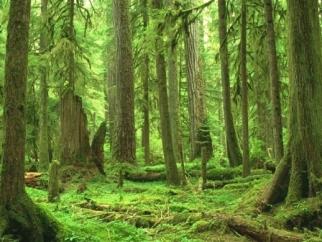 and the Alaskan Tundra.

And there is just so much more, it truly is a beautiful country.
3. The Resilience and Determination
We had to fight tooth and nail for our Independence. At the time the U.K was the greatest military power on the surface of the Earth, we fought them and we won. To quote a Revolutionary War ballad, 'We owe no allegiance, we bow to no throne, Our ruler is law and the law is our own' We Americans are incredibly resilient. It was our determination and resilience that put a man on the moon. It was our determination and resilience that got us through the great depression. It was our resilience and determination that defeated the Japanese in the Pacific Theater of war. This country will last for a long time, I know that we will recover from the current crisis. I just know. We will get better.
I love my country for all its flaws
---