So here is a list of things from being a child in the 90s (i grew up as a kid in 90s and here is somethings we had back then) Keep in mind i am from the UK so i don't know if we had any of the same things anywhere else.
Tamagotchi.
First on the list has got to be the classic tamagotchi... it was the thing that pretty much all kids had at some point... your own virtual pet that you needed to feed, take care of and clean its poop to make sure it did not die. keeping it alive was pretty hard because it was soooo easy to forget and after a few hours it would die and you'd need to start all over again.
Paper fortune teller.
At school everyone would make these.. you pick a colour then a number then read your fortune inside... they were easy to make and something fun to do with your friends.
No tears L'Oreal Shampoo.
This stuff smelt amazing specifically the strawberry flavour, most of my friends from school had all owned this shampoo... never tried to do it but apparently a few people tested the theory of it being no tears and got it in there eyes and here's a Meme for the result.
Retro games, like Nintendo 64 and Sega mega drive.
When i was about 10 or 11... my life was literally get home from school and play Sonic and Mario kart
and it was amazing i even still sometimes play them now.
Gel pens.
I really don't know what the obsession was with this one but literally everyone at school collected gel pens.. I use to have just 100s and different ones and different flavours and everyone would swap them.
Nickelodeon.
I legit lived on this channel as a kid its pretty much all i watched from when i got home from school.
Here is a list of my favourites.
Rugrats.
Doug.
Are you afraid of the dark?
Goosebumps.
Kennel and Kel.
Drake and Josh.
The Wild Thornberrys.
Spongebob Squarepants.
The Amanda show.
Blues Clues
Saved by the Bell.
As told my ginger.
The Fairly oddparents.
Three friends and Jerry.
Pokemon cards.
I never had these but i do remember they were the rage while i was at school.
Panda pops.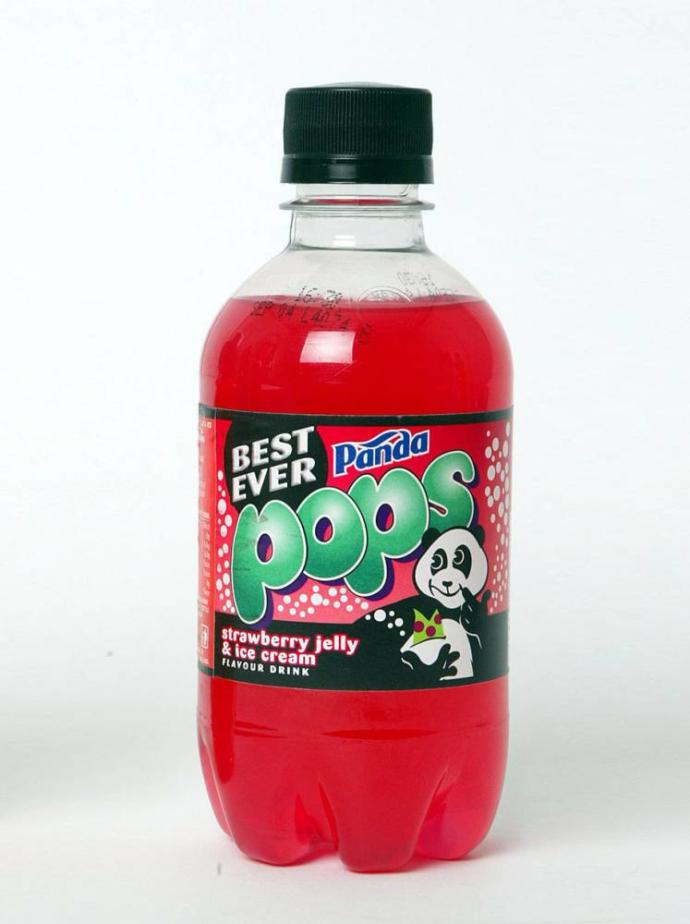 I lived on this stuff, i sooooooo wish they didn't get rid of it i was gutted when they discounted it.
Aliens.
I use to be addicted to these things.. i had loads of them a jelly like alien in goo could literally keep me entertained for hours.
Windows 95.
ever have the original windows? if so you might remember these games.
Pez dispenser.
Pretty much everyone 90s kid had owned at least one of these!!
Recorder.
Most 90s kids were taught how to play the recorder at school.
Beanie Babies.

Everyone had there own collection of beanie babies!! i had loads of these.
Furbys.
Everyone had there own furby!!
Snap Bracelets.
All the girls at my school had one of these, but the things were pretty dangerous and painful.
This S?
I don't know why but everyone use to draw this S at school doodling including me and i have no idea why.. if anyone knows please tell me?!
A few more mentions.
Baby bottle pop.
For some reason baby shaped bottled candy was a popular thing in the 90s when i use to go to my local shop to pick up some sweets and junk food i'd often want to grab one of these.
Jelly shoes.
Every 90s girl had her own pair of jelly shoes.
Mood rings.
Another big rage was mood rings, you'd put them on and they'd tell you your mood.. basically all it actually does is change colour depending on your body temperature but they were fun anyway.
Ok so I thought I better stop now but here is some things I remember from my childhood of being brought up in the 90s.
Anyone remember any of these or have a list of stuff they remember growing up as children?
Annoyingly I had to delete a lot of things from here because of the fact that you're only allowed up to 20 images.