This is inspired by the myTake Tall People Problems that I read a while ago. I'm 5'1" by the way.
1. There is a major height difference between you and your counterparts who are average height or taller, whether it's in pictures or in real life.
2. People don't take you seriously when you're angry because they think you're "so darn cute".
3. For every one step a normal person takes, you have to take three because your legs are too short.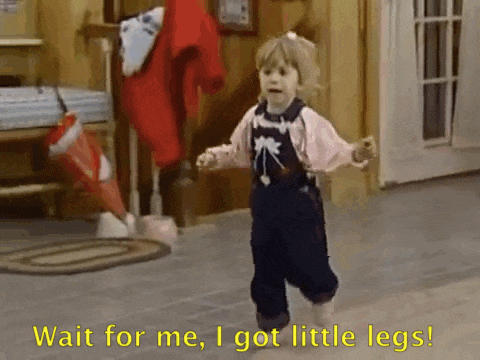 4. Cooking is a workout because you can't reach the top shelves.
5. Doing the laundry sucks because you can fall into the washing machine and disappear to a whole new dimension.
6. When you go to the deeper end of the pool you're barely above the water level.
7. You can never see when you're in a crowd.
8. People like to use you as an arm rest.
9. Tall people don't always know how to position themselves when they talk to you.
10. The air up there is so much fresher. The world up there is so much nicer and you have a better view of things. The air that short people have to breath can be stuffy sometimes, especially in subways.
Yeah, being short is tough...
Now that I'm done ranting about short people problems. Here are some lighthearted jokes and memes about short people.
---