I'm 5'2 so I'm pretty short and these are the stuff that isn't the best with being short lol.
1. Bend over when you talk to us
2. Laugh or call us cute/adorable when we get mad
3. Crazy life in a crowd lol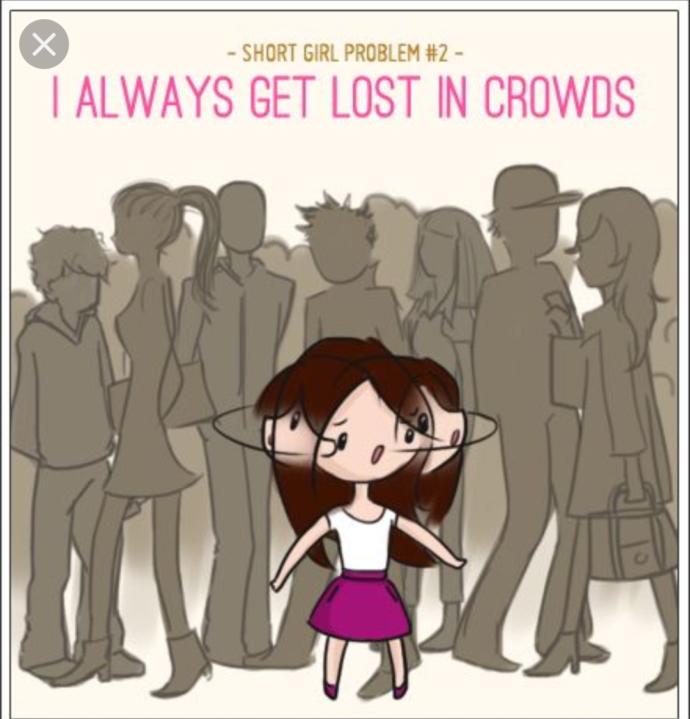 4. People commenting on if you buy clothes from the child section
5. People resting their arms on your head
6. People asking if they can carry you
7. Awkward hugs
8. Not reaching stuff (but climbing is the power)
You may not agree/relate to all of these or non and that's okay. But these are my experiences. And also I love being short there are a lot of good stuff too but its not all good. Every height is great and they all have their ups and downs.
By the way this is for fun. It's not dead serious and it's not supposed make anyone upset. So if I upset you by this myTake then that wasn't what I've meant to.
---