Toxic people defy logic and try to Influence the way you think, the way see yourself and the way see the world.
1) The Gossip
People gossip to elevate themselves above their own insecurity and low-self esteem.Gossipers gain pleasure from other people's personal failures and misfortunes. They exaggerate, fabricate, twist facts , distort information and make hurtful judgments. They can never be trusted with confidential information ,because they betray people's confidence by spreading sensitive information,and even make up stories to make someone else look bad to make themselves feel better by comparison. Gossipers are cowards, because they usually put others down, devaluate and talk about people when they aren't around. It's best not to get involved with their gossip and feed the gossiper with curiosity by agreeing with them, or further questioning them, because when you listen and/or respond, you empower them .They thrive on the drama they create. Instead, refuse to give them the attention and power they crave, and simply change the subject. Or better still walk away. People who gossip about others to you, gossip about you to others.
Rumors are carried by haters, spread by fools and believed by idiots.
2) The Manipulator
Master Manipulators are highly perceptive. They know exactly what you like, what makes you tick,what makes you happy,what makes you sad and what makes you laugh. They know how to detect your weaknesses, and they persistently test your boundaries. But they use all this information as part of a hidden agenda.Once they've found out your weaknesses, they use your weaknesses against you through mental distortion and emotional exploitation to get what they want from you.They try to influence you to their own advantage. Their intention is to gain power and control over you, so they can gain privileges & benefits at your expense. Manipulators use many different tactics to win you over
Common Tactic of Manipulators ( to name just a few)
Lying
Pleading until they wear you down
Guilt Tripping
Bulling & Threats
False Hope & Empty Promises.
Name Calling & Personal Attacks/Criticism
Crying Or Sulking
Withdrawing
Misquoting
Manipulative people do not understand the concept of boundaries. They are relentlessness in their pursuit of what they want ,and they have no regard for who gets hurt along the way
3) Temperamental
Temperamental people have absolutely no control over their emotions. Their mood can change drastically from one moment to the next. They're generally compulsive, volatile, irritable, impatient unstable, explosive people, and they are easily angered. They will lash out at you for no apparent reason, and project their feelings onto you, making you feel you are to blame for their mood changes. Temperamental people need everyone to be in as bad of a mood as them, because they feel better about themselves knowing that they have the power to dominate other people's moods. Allowing them to control your emotions keeps feeding their attitude, and it reinforces their behavior.
Those who have control over their emotions, have great power over those who don't
4) Envious
Envious people never feel satisfied or happy with what they have, because they measure their "fortune" against everyone else's, instead of gaining their satisfaction from within themselves. Envious people are toxic , because they teach you to trivialize your own accomplishments.They secretly enjoy watching you suffer whenever you fail or face setbacks. They undermine what you've accomplishments by discrediting, devaluing and downplaying everything good that you accomplish. They aren't capable of being happy when good things happen to you. If you fail ,it makes them happier than their own success,because they need to see you go down to lift themselves up.
Jealousy generates aggression, due to a desire to deprive a person of his superiority in anything.
5) The Hater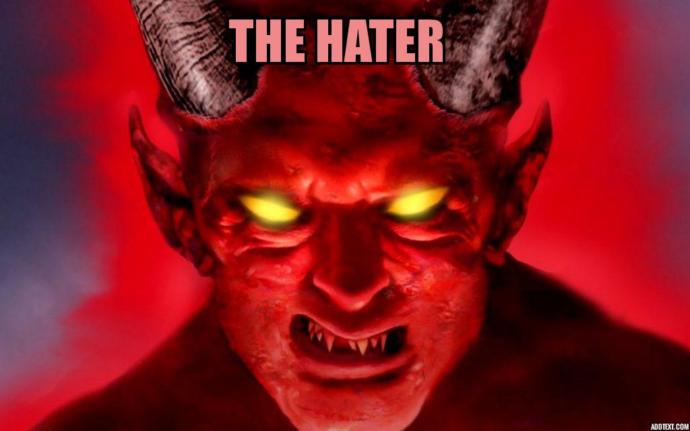 Haters suffer from an inferiority complex, and hatred is a reliever for them. They hate everybody and everything.They complain all the time,and aren't capable of having a two-way conversation. The root of their hatred is they are unhappy with themselves.
Your biggest hater could be your closest friend. People pretend well
6) The Perpetual Victim
Those who play the victim never accept responsibility. They're unable to recognize their own mistakes, and never admit that something is their fault. They put the responsibility and blame on individuals or society. They think everyone is out to get them. These type of people are immature and they lack the ability to face their own difficulties in life.They choose to suffer rather than trying to confront their problems. They tell stories of how bad things are for him/her,but they don't want help. They don't even want to stop their pain, because their pain is their story. Their pain is how they get everyone's sympathy and attention,and they're addicted to the feeling they get when they gain other people's sympathy .The victim is a negative influence on your life, because they only spread negativity, and they'll load all of their problems and responsibilities on you
Don't be fooled ,people who create drama, and then portray themselves as a victim are playing games.They are manipulating you
7) The Argumentative Person
Some people just love to argue. Argumentative people thrive on confrontation, and they'll argue anywhere, anytime, about anything and everything. These type of people can't have a debate, and they are incapable of listening to other people. They enjoy arguing just for the sake of arguing. When they come across people whose views and opinions are different from their own, they feel threatened, so they cause conflict to gain control and power over you. They often resort to insults, name-calling and mockery .Argumentative people are self-absorbed and they have narcissistic tendencies. They lack confidence and self-worth, so they seek it through aggression and arguments
Discussion is an exchange of knowledge; an argument an exchange of ignorance
8.) Judgmental
Judgmental people nitpick and find fault with everyone and everything. They never have anything positive to say,and they always look down on others. Nothing and no one is ever good enough for them.There is a huge difference between making a judgment and being judgmental. Judgments are objective and based on discernment, while being judgmental is just about criticism. People like this don't give constructive criticism,they're overly critical , and only see the world in black & white, right or wrong.They don't appreciate that people are different from them,and they have no room for opinions that differ from their own.They have limited sense of humor, and they're often sarcastic towards anyone whose outlook is different from their own.Judgmental people are terrible listeners and even worse communicators.They judge others to feel better with themselves.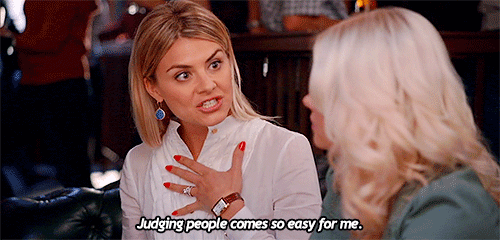 Being judged isn't actually about you.It's about them,and their own insecurities,limitations and needs
---