If you know me by the kinds of posts I write, especially as answers to questions, then you know that I'm very cultural and that my culture determines my lifestyle to a very great extent. I'm from the island of Puerto Rico, and a lot of people take that as, "Oh, that's part of the U.S." and then assume that we are like the mainland culturally - meaning not so cultural at all but more open. No. That is not the case. I would actually guess that we are the most culturally-oriented part of the United States, and we are open-minded but not to the extent that it would change our heritage. I am also proud to say that this is who I am, and here are the facts.
A lot of our culture comes from the Taínos.
Although we are essentially Hispanic, the Taíno were the natives to the island, and a lot of their culture has been passed down. My grandmother is actually part Taíno, and she can even speak the language. The Taíno called the island the Great Land of the Noble Lord, as mentioned in the title. In Taíno language, the word for this phrase is Boriken, hence why people often refer to us Puerto Ricans as boriquos/boriquas.
The Taínos, like pretty much any other native Indian groups in the Caribbean and the Americas, were obsessed with beauty - both the beauties of themselves and the beauties of nature. They put a lot of emphasis of the jewelry they wore and how they presented themselves as well as taking care of the land.
Even my grandmother will tell us of stories and traditions that have been passed down, and she never fails to mention that her ancestors did not believe in war. They actually believed in the opposite: settling for peace regardless of what had to be given. They even showed Christopher Columbus a few places for gold, and when the Spanish became violent and wanted the island, they pretty much gave it up.
Another interesting thing she shows us is paintings of caves - of caves, not in. Apparently the Taínos believed they actually came from the caves of the Dominican Republic and held it sincerely to the point of demonstrating it through art. (I still have a lot to learn about this.)
I still enjoy some of our native foods, and some others not so much...
My favorite traditional food of the island that I really like and even sometimes get a craving for is alcapurrias. They are basically rolls of meat, salt, and plantains with some spices. Most people will say that sounds disgusting, but once you try it it's actually really good.
So many of our best recipes are made with coconuts. I even like to walk around with a coconut and a straw in my hand when I'm in my homeland.
Coquito is AWESOME. I suggest everybody try it someday. It's a slightly alcoholic drink - not enough to really call it "drinking" - made of coconut milk, cream, rum, and sometimes vanilla is added. People drink it a lot around Christmas with cinnamon or ginger bread.
Tembleque is another one made from coconut milk. It's also frequent around the holidays and comes with cinnamon. It's more like a smooth yogurt instead of a drink. I will say that I make amazing tembleque, but that's because I learned from the best and my mom is the one who makes it every year at Christmas for the family.
The one I DON'T like is tostones, and a lot of users on here know this already because they'll pick on me about it. Seriously, though, tostones is the one food of Puerto Rico that I can not stand. In short, tostones is basically fried plantains.
Side Note: Let's also not forget that Piña Coladas were originated in Puerto Rico. :) They have some coconut in them too, the authentic ones do.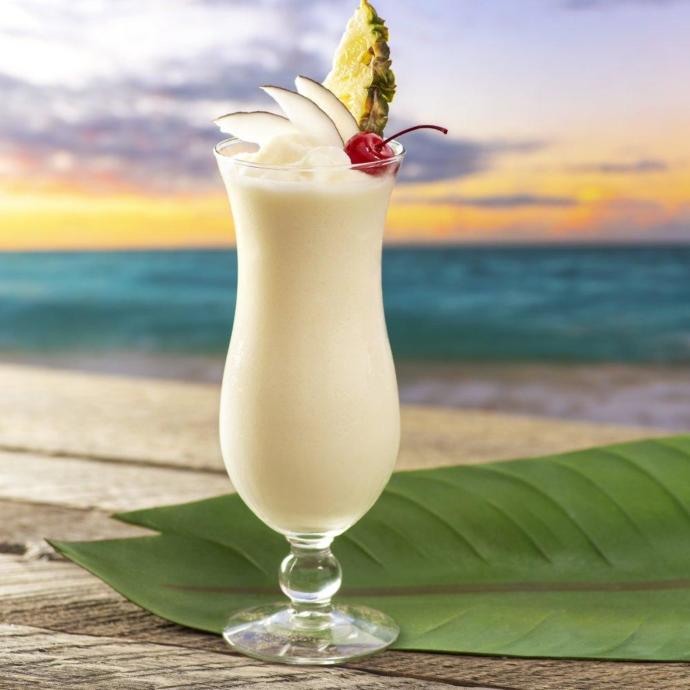 Speaking of alcoholic beverages, another famous one in Puerto Rico is pitorro. It's pretty much a separate flavor of moonshine and in some ways it resembles wine or rum.
Family is our comfort.
Family is a big essential part of our heritage. We don't ever forsake the family or take them for granted, and that includes when we become adults and get married. Other people do it all the time, but much more rarely will it happen that a Puerto Rican couple gets a divorce. This is because our familial culture and our religion are both engraved in us, and it's something we see as a disgrace. Also, family gatherings are extremely common.
Men are dominant and more distinguished, and the women are submissive and more reserved. Yes, it's that simple. In the Bible it is that way, and so that's the way it's implemented into our lives. As the women we are taught to be caretakers and nurturers, and the men are taught to provide. Generally obviously these roles are not entirely strict, and what needs to be done can be done, but this is the general idea.
Religion is important, and it determines my morals.
All of my family are Catholics, with a slight hint of Protestant in only my mom because she lived in the southern part of the mainland while she was in medical school. Morals are much more strict in Puerto Rico than they are on the mainland. Sometimes I can't even believe the contrast - when I come back to the mainland and it seems like people don't even know what morals are. Anyways, religious practices are important to me. I read the Bible and say a prayer every night just before I go to sleep, and I am a church-goer (but NOT in New Haven LOL). I prefer to have a family who has the same religion as me.
We generally have a lot of the same everyday hobbies.
Pretty much anybody you could meet on the island loves to dance, lay on the beach, swim, surf, watch baseball, or fuss about politics. (I try to stay out of the political conversations. 😂) Dancing we don't even have to be around other people to enjoy; we just like to do it. A lot of times I'll even be listening to some music and be dancing a little bit and not even realize it. When you live on an island, obviously everybody's going to enjoy the beaches because they are all around you. Swimming and surfing are common water sports, and jet skis are one of the most commonly purchased items on the island. There are actually a few businesses who make money just by fixing jet skis.
Then there's baseball. Yeah, we LOVE baseball. Most of us are so into baseball that some collect items or even make it a priority to go to the mainland and sit at some of the games. My family is full of Yankees fans, we've been to plenty of games, and I even have an autograph and an autographed real baseball jersey from Derek Jeter in 2011.
Baseball is quite loved among us on the island, as well as soccer.
Festivals are usually fun and somewhat reminisce on the culture in different ways.
The Fiesta de la Calle San Sebastián and La Campechada are very good shows of the artistry and dancing of original Latin music with a mix of some musicians who are specifically from Puerto Rico.
La Fiesta de Reyes Isabelinos is a public gathering about a week after Christmas where kids get gifts from people dressed up and playing the parts of characters in the Christmas story. This is kind-of like in the states when little kids sit on a guy's lap who is dressed up as Santa Claus.
El Noche de San Juan (Night of Saint John) is a fun experience but is not a huge advertised event. It's more like just if you happen to be in San Juan that night then you get to see it. Everybody knows it's there so they go if they want to. It's much like Christmas except it's for John the Baptist instead of Jesus, so people consider the birth of John the Baptist and how he prepared the way for Christ. The scripture in Isaiah is posted in a lot of places and remembered on this night. "A voice of one calling: "Prepare the way for the LORD in the wilderness; make a straight highway for our God in the desert." (Isaiah 40:3), which is also referenced early in the four gospels when John the Baptist baptized Jesus. The first one, in Matthew 3: This is he who was spoken of through the prophet Isaiah: "A voice of one calling in the wilderness, 'Prepare the way for the Lord, make straight paths for him.'"[a]

There are many other festivals that I have been to once or twice, not really known for going to, but I'll keep this short.
Conclusion: These are some of the things that are more engraved into my culture - and therefore into me - that contribute to make me who I am. This is not meant to be autobiographical. It just shows where I'm from and some of the things I grew up on. Thanks for reading :)
P.S. I actually posted a smaller version of this take before and disavowed it (GAG, I hate the way you guys make that. We should be able to just delete it instead of it staying just to be anonymous. That's stupid.), but I thought I should post it again in more detail to give a good background of why I have a lot of the views I have.
¡Hasta la vista!