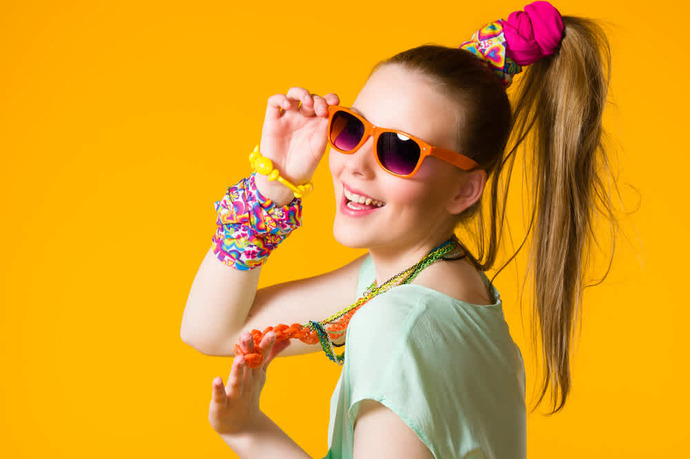 My friend is a teacher and she was lamenting to me how her school had recently completely shut down recess for the entire school. One of the kids from a different class had been cut by a fence that surrounded the school yard and instead of just do what one would logically think, which is let the schools insurance pay the kids medical bill and then simply repair the fence and resume recess again once it was fixed, some parents had gone into complete hysterics and complained about the safety of the playground (this was a first time incident), and the school overreacted and shut down recess for everyone for the rest of the school year.

I mean...I don't want to go so far as to say we should fully go back to that "but did you die," mentality which ruled the 80s, but for Christ's sake, kids these days can't do anything unless they are wrapped up in cotton balls. Growing up in the 80s, I honestly feel like we were the last true generation allowed to just be kids, to be wild, to have any kind of real freedom, and to actually have to "survive" our childhoods. This was an era before you Googled the neighborhood to find out how many pervs there were, when you could still potentially trust any of your neighbors to watch out for your kids, and where getting hurt was just a part of growing up that most of us have the scars to prove.

So how exactly did the 80's not kill us?

1. Seatbelts were barely a thing
In the 80s, I was in the front seat of the car with no seatbelt on. So called "Mom Arm" was a real thing whereby if your mom (or dad) had to break hard, they would thrust their arm across your chest to keep you from slamming into the dashboard or flying out the front window. Laws were just beginning to very slowly catch up and enforce putting kids in the back seat or buckled up or in a carseat, but in a lot of states, lawmakers were actually fighting against making seatbelts compulsory. It would not be a strange sight to see kids playing around unbuckled in back or front seats of a car or climbing over the seats, or held on their parents laps.

2. We basically never wore helmets or pads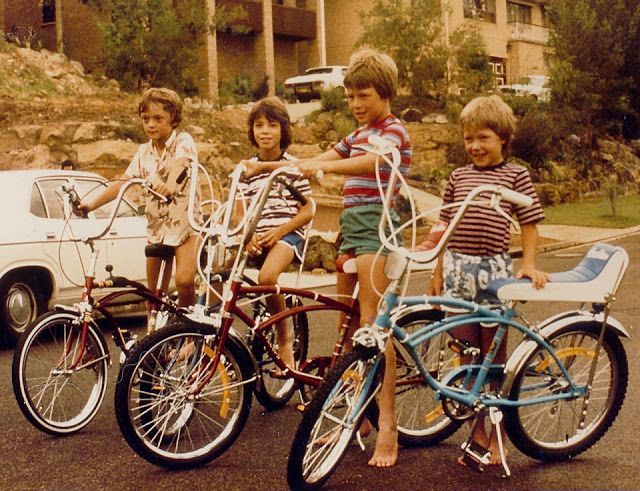 Riding a bike or skating meant, you just strapped roller skates to your feet or rode out into the sunset. No adult demanded you wear a helmet. If you fell and hurt something, your parents told you "it was probably your own fault for doing something dumb," and they were probably right about that.

3. We were barely supervised
In your neighborhood, as soon as you could ride a bike or had an older sibling to go with if you were younger, you could go just about anywhere unsupervised. No one inquired where your parents were unless it was after dark, because that was the only time you'd ever get in trouble. You were always in one of a few places though: the park, the store, your friends house, the mall, the arcade, or in some dangerous abandoned house/quarry/cave/top of hill that everyone knew about.

4. Being Left in the Car Unsupervised Was Normal
Nowadays, people will break a window if they see a kid inside a car unsupervised, but in the 80s, hot car or not, your parents would leave you in the car while they ran a quick errand, or literally grocery shopped for the week, and tell you not to leave. And you sat there, windows rolled down fighting with your siblings till they got back and no adult called anyone to rescue you.

5. Home Alone was real




The first time I was left home alone, I think I was 5 and my brother was 7. We were told, don't turn on the stove, and don't open the door, and that was it. We were totally unsupervised for 1 or 3 hours a few times a year. This was normal. So normal, this snazzy instructional video popped up in 1986 to help KIDS learn how to survive when they were home alone.


6. You definitely hitched a ride in the back of someone's truck
You and your 4 cousins would have popped in the back of your uncles truck and gone to the local pool. No seatbelts, riding with the bed open or sitting on the sides of the truck rim. Someone you knew (or didn't) would often offer you a ride too, and you'd take it, if you needed to go somewhere and no one thought anything of it.
7. Playgrounds were barely safe
Concrete was a real thing on playgrounds in the 80s. None of that soft earth stuff or rubber matting. When you fell off, you broke something, or got major road rash for skidding across the pavement. All the slides were high and made of literal metal (so the sun would burn the crap out of you on a hot day). Everything that spun meant you were going to get nauseous and go flying off of it with no real ways to stop/control the speed once you and/or your friends got going, anything with bars meant you were getting your head, arm, or a leg stuck in it at one point, and the spacing and height of most of the equipment meant you would slip and fall to the ground at some point.

8. Life existed before cell phones were "a thing"
If you were lost, or in danger, or you got hurt, or your parents needed to check on you, the only way to get out of that situation was running to a payphone, running to someone's house, or surviving with your friends. Teens and kids today cannot fathom a world before cell phones existed in every single persons back pocket, but we lived it and we're somehow still here.