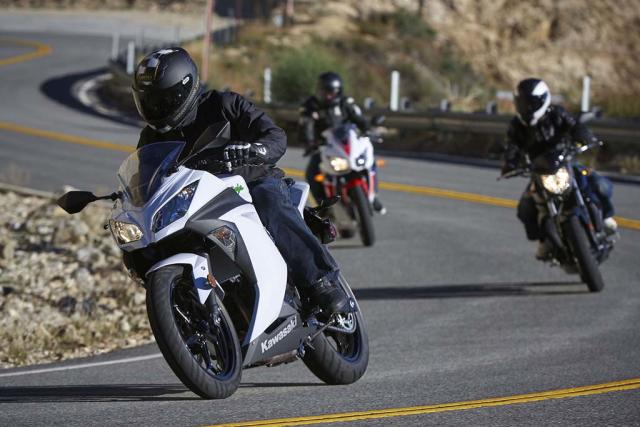 For starters:
1. Take the M.S.F. (Motorcycle Safety Foundation) course
- This course will allow you to learn how to properly operate a motorcycle as well as learning some emergency maneuvers with helpful tips. If you have never ridden a motorcycle it's okay, this course teaches all levels. The course is roughly $250 for 2 days in an open space. If you pass you get your certification which allows to take your M1 license test without having to partake in the DMV riding section of the test (which most people fail horribly). All that needs to be taken is a written test and you get your M1 license. This is the better option most people should take to avoid DMV riding skills test. If you take the DMV tests and pass you are still required to take the M.S.F. course and must complete within 1 year of getting your license. (United States, not sure of other countries).
2. Pick your style of riding
- Cruisers are perfect for exactly what they are called, to simply cruise. It offers comfortable body position to allow the rider to go on for hours of riding with no problems. These bikes produce a lot of low-end torque so they are quick off the line but lack high-end power and overall top speed is limited to around 135-150 mph, depending on the bike (still plenty for almost everyone).
- Sport Bikes are motorcycles capable in a few areas a cruiser is not. It generally has a higher top speed as well as acceleration in higher RPMs. Do not be confused by all Sport Bikes for there is a difference, there are the standard Sport Bike, example Kawasaki Ninja 650, Ninja 300, Honda CBR500R, CBR300R, these bikes have a more comfortable riding position with the handlebars raised higher, straightened, and the pegs are lower and more forward. They are fast and nimble, it will get you from A to B with no problems at all just like a cruiser.
- Super Sport motorcycles are the street legal racing bikes. These are race ready from the factory and made street legal by sticking a license plate holder onto it with some headlights. Example; Kawasaki Ninja ZX-6R, Honda CBR600RR, Yamaha R6, Suzuki GSX-R 600. These motorcycles are the main bikes that people tend to get into trouble with most due to power/weight ratio and Mid-High RPM acceleration. They pack a lot more horsepower and are tuned differently compared to your Standard Sport Bike as mentioned above. On most Super Sports you can go roughly 0-85 mph in 1st gear alone. Top Speed is limited to roughly 186 mph but has the potential to pull 200 mph (with no rev-limiter). In the powerband the bike pulls hard. A Super Sport will react to everything you tell it to do on the dime! As if it has wires soldered from the throttle to your brain. Some Sport Bikes may have a bit of delay on throttle response, but these bikes do not. They are built strictly for performance, especially on the racetrack. The stopping power is tremendous it can flip you over if you grab too much break too quick. Luckily A.B.S. (Anti-lock Braking System) is seen on more bikes these days as standard or optional. The way the frame is built, and engine block placement makes all the difference on this motorcycle, making it feel very light even though it has a curb weight of roughly 420-490 lbs give or take. If you are into extreme lean angles and speed, this is the bike for you.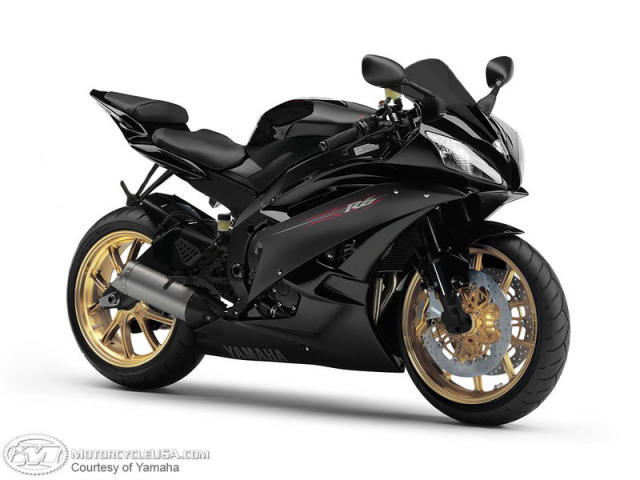 - Dual Sport/Supermoto These are very fun motorcycles to ride generally because they tend to be very light and nimble, lighter than a Sport Bike, furthermore they are versatile and if you drop it then it won't hurt your wallet as much as if you ruined the factory fairings of your Sport Bike. These bikes are quick, they won't have a Top Speed like a Super Sport but that is not their purpose. Each bike has their own place. With Super Motos you can still drag knees and take corners at high speeds like a Sport Bike. Dual Sport is in the same itself and still decently fact. If you like to have a more worry-free versatile motorcycle, this isn't a bad choice at all.
3. Insurance This is a big factor that can determine which bike you are able to afford. To top it off, Super Sport motorcycles, or anything with racing as the intended purpose, will be high on the coverage list for insurance companys. Cruisers are by far the cheapest motorcycles to insure. Everything else is either decently low or right in the middle of those two extremes. You must also take into consideration prior motorvehicle accidents, traffic violations, and age when shopping for insurance. When deciding what kinds of coverage to purchase, do some research on your area and where you would normally be commuting too, in some cases, theft coverage may be valuable and so on.
Riding Position Examples:
Cruiser
Sport Bike
Super Sport
Dual Sport/Supermoto are on par with Sport Bike.
4. Shop for your bike If you are new to riding it is highly recommended you buy a smaller CC used motorcycle. You will most likely drop your first bike so if it is used then it won't matter as much as dropping a brand new bike. You will also save a lot of money buying used and can sell it once you are done with it for about 85% of what you paid for it, depending on the condition. You never know if you're actually going to enjoy riding so it is a safer better to buy a cheap used motorcycle and learn on that. Craigslist always has good deals.
5. Enjoy the fucking ride! I left out a lot information but this covers the general basics. To get more details simply ask. For all you fellow riders out there, ride safe. If you want to ask questions on riding tips and advice feel free. This is mainly about how to start getting into motorcycles with a little bit of knowledge that may help you know which direction you want to lean in.
---