A. When a guy is passionate about Music in some form like:
#1 Poetry-
I find it more literary but its the rhythmic appeal that I like. In HS, I used to love reading the raps and poems I wrote to my love interests.
#2 Producing Beats-
If its like hip hop or electronic music then thats even hotter to me. I used to even want to be a DJ.
#3 Karaoke-
Duets can be quite romantic. Im not into singers but i like when they're willing to participate in this kinda fun
#4 Playing the Drums-
Yet I dont want a guy in a band. An old love of mine used to play the drums for our church and i remember when he was trying to impress me and the drumstick flew out of his hand across the room and it landed into my lap. We were both embarassed haha
#5 Dancing-
Even if neither of us are the best at it, we def gotta have rhythm. I want a guy willing to goof around in the house/car with me when our song comes on. Im just not the type to go partying/clubbing though.
#6 Watching Music Competition Shows-
World Of Dance, Dancing with the Stars, the Masked Singer, Music City, Wild N Out, The Rap Game, and Lip Sync Battle would be a nice way to learn some new moves and raps
#7 Collecting CDs-
Even cassette tapes or records would be an amazing hobby. I have a huuuge collection of CDs from the 70s, 80s, 90s and 00s. I might even have some 60s. And omg if he listens to r&b slow jamz.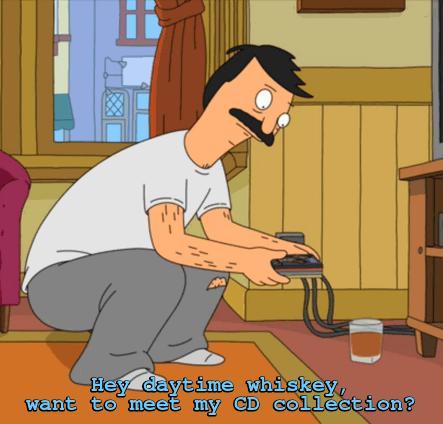 #8 Attending Broadway Musicals is a plus.
B. When a guy has at least one active/outdoorsy hobby that helps to get me out my comfort zone like:
#9 Exercising-
At least 30 minutes a day is a nice start and i'd like it if we went to the gym together sometimes. I used to want a Xbox Kinect partner back when i played a lot of Dance Central 1-3 and Black Eyed Peas Experience game.
#10 Playing Baseball-
Whether professional or for fun, its a super plus. Just no chewing tobacco please. I used to enjoy baseball and volleyball as a kid. It was about the only thing i did outdoors haha. If he can pitch, I can hit.
#11 Surfing/skateboarding/snowboarding-
They are a bit more dangerous than hot but it would be cool if he at least collects the boards. I still want one of each.
#12 Paddleboarding-
Its nowhere near as interesting as what i previously mentioned but it'll make for a nice date especially if we add in jetskiing and a picnic on the beach
C. When a guy can show a constructive creative side as well like:
#13 Woodwork/Carpentry-
I'd totally sketch it all out and just have him build it haha. I used to love building stuff on Sims and even with Legos. I just need him to being it to life.
#14 Model Crafting-
I'd love to see him turn my interior sketch ideas into a model.
#15 Watching HGTV/DIY-
These are two channels where I love to get influenced by interior design. If he watches shows like House Hunters, thats a plus.
D. When a guy finds activities involving cars interesting like:
#16 Automative Paint Jobs-
I enjoyed customizing cars on Need For Speed and Forza. I even used to draw cars. If he could actually bring those customizations to life and do the paint jobs like on Pimp My Ride, that would be amazing.

#17 Attending NASCAR Rallies- I've always wanted to I just dont want him behind the wheel. Im still traumatized by the loss of my Paul.
#18 Occasionally Playing Racing Games-
Im not crazy about video gaming anymore and really dont want a gamer guy but to occasionally play Mario Kart on the Nintendo 64 or Need 4 Speed on the Playstation or Forza Horizon on the Xbox would be nice. If he still has Hot Wheelz collection of cars and tracks like i do. Omg

E. Or when he's into any of these:
#19 Billiards/Pool-
I used to enjoy playing online. If he can play irl and teach me, I'd find that so hot. Plus i'm buying a pool table for my future home for reasons aside from pool hehe...
#20 Solving Wordsearch Puzzles-
I saved the least interesting for last but even I like the simple things. I also used to love having Letterblox competitions where you make as many words as you can out of a random selection of letters. I never tried scrabble but maybe i should.
If kissing was a hobby, i would've listed it as first. Obviously, I would prefer his interests be similar to my own so that we can spend more time doing things we like together. I personally dont find things like knife collecting, weed growing, hunting, and excessive video gaming to be an attractive hobby in a future partner. Some past loves enjoyed those and lets just say it wasn't something i chose to be around for long. #FeelFreeToList yours but those were a few of the #Idealinterests that would attract me.