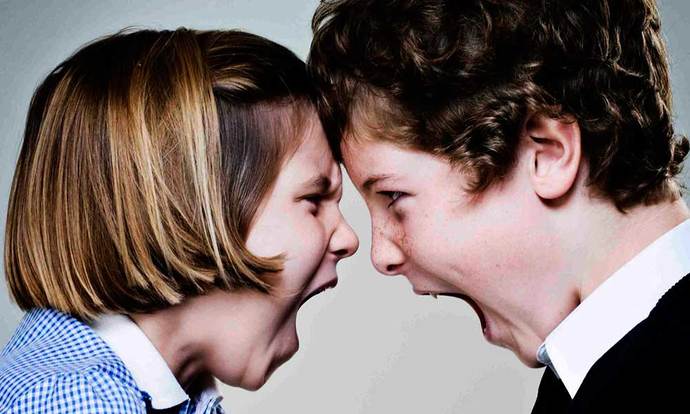 I have been noticing there is a fair bit of hostility on the site. I have had a few run-ins myself recently. "You're a dumbass", "You're incompetent", etc. The ones exhibiting hostility need to understand something; When you log in and post a question, you are opening yourself up to criticism, and just all-around hearing responses and answers you don't want to hear. Sometimes when it comes to advice, there is always a sad part of life known as "PAINFUL TRUTH". If you are a person who is offended by blunt reality, it would be best to just stick with answering questions, giving opinions and reading posts from others similar to your situation. Otherwise, it is best to delete your account, and as everybody hears me say at the end of MANY posts, "And move on with life". The same goes with answering questions. You can answer a question/post an opinion, and there will be others just like Emily12345 who respond to you, calling you full of shit all because they think differently.
Earlier I got into it with two individuals. One was an Anonymous user, and the other was Emily12345. Her (Emily's) answer to me was, "stfu. I haven't thought about that in years.". Needless to say, I threw something she revealed in a prior post in her face, then said to not bother trying to respond because I was muting her post. Then she blocked me. The same went with the Anonymous user. Those two incidents were what encouraged me to put up this MyTake. If you are the type to get offended towards somebody that says something you don't want to hear, agree to disagree and move on to the next opinion. That is EXACTLY what I said to the Anonymous user. Then I proceeded to mute them as well.
I had another one on Saturday evening, by the profile name "kyleelyn199723". It got nasty between us. Now I know you are going to ask me why I didn't take my own MyTake advice with these three. Simple. When I was growing up, I was never taught how to defend myself. It wasn't until last year when I got my anxiety under control that I gained the ability to step forward and tell people to knock it the hell off about this and that. I decided with these three I wasn't going to walk away with my tail between my legs cowarding. They put the gloves on, and I decided I was going to as well. I was entitled to putting my input in, so I did just that.
So to conclude my MyTake, if you can't handle the truth, or a responder who doesn't like another person's input, KEEP IT TO YOURSELF AND MOVE ON WITH LIFE.