Here are a few things I've gathered from 2016 so far. Feel free to add what you've learned.
Don't Talk to Anyone Ever
2016 has taught me to never make conversation with anyone.
Dont talk with strangers they might not wanna be talked to.
Dont talk with friends/family they might not wanna be talked to.
Dont talk to strangers you might offend them.
Don't talk to anyone you might offend them.
AND ESPECIALLY DONT TALK TO WOMEN:
https://www.google.com/amp/s/amp.theguardian.com/science/brain-flapping/2016/aug/30/how-to-actually-talk-to-a-woman-wearing-headphones?client=ms-android-hms-tmobile-us
Take Offense
Did someone say something that mildly bothered you? Don't hesitate to blow it WAYYY out of proportion.
Did that dude try to compliment you? WHAT NERVE! HOW ENTITLED! HOW DARE YOU SAY HI TO ME?! HOW DARE YOU SAY MY DRESS LOOKS NICE?! GOOD DAY TO YOU SIR!
[I got nothing for you men. You're not allowed to complain when we ladies hit on you]
Women Rule
Men drool. Are men are evil scum pigs out to control you.
That little baby boy? Scum.
That toddler? Scum.
Has a dick? SCUM.
Patriarchy!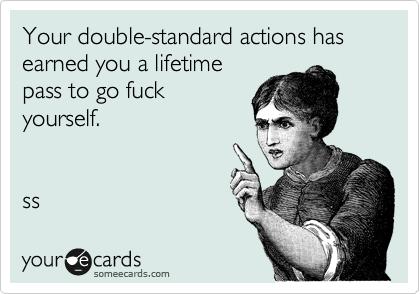 How do you not pay us equally even tho we are doing totally different types of jobs. A receptionist deserves as much a constriction worker who risks injury on a daily.
How dare you hold me back from entering this sciencey field even tho I'm legally allowed to enter this field. Because I can't handle a few idiotic comments and that means you're holding me back.
Dumb man. How dare you get upset when I'm insulting you? Deal with it. Because equality means I can insult you and abuse you but you can't do the same to me.
I can dress overly sexy and shake my goodies everywhere because it's freeing; a pro feminism thing, but hey, other females: HOW DARE YOU DRESS LIKE THAT? YOU'RE DEGRADING FEMALES BY DRESSING LIKE THAT! How dare you work as a stripper as last resort to help your kids but YOU GO MILEY CYRUS FREE THOSE NIPPLES.
-------
I mean this basically sums up 2016.
I'm kinda ashamed to be a human young female who is a part of the generation who made all this possible.