Pakistan which is a fertile South Asian land. Pakistan has produced many rare talents. There're a lot of things everybody should know about Pakistan. Pakistan is not famous only for terrorism but there're very awesome things to know.
Science and Technology
Arfa Abdul Karim Randhawa was a Pakistani student and computer prodigy who, in 2004 at the age of nine, became the youngest Microsoft Certified Professional. She kept the title until 2008.
And now a six-year-old boy from Pakistan has claimed the title of the youngest Microsoft Certified Professional in the world.
And yet again Ayan Qureshi is now a Microsoft Certified Professional after passing the tech giant's exam when he was just five years old.
This 14-year-old Pakistani hacker made it to Google's hall of fame.
Waqas Ali has won a Bronze Medal and Microsoft Office Championship.
LUMS faculty won US patent on Advanced Radar Technology credit to Dr. Ijaz Haider Naqvia and Faran Awais Butt.
Pakistani Researcher, Haris Aziz, has solved one of the most significant Mathematics problems of the 20th century. He made Pakistanis proud by adding his name to the list of AI's 10 to Watch last year published by the IEEE.
Imran Khan, a NUCES-FAST graduate, took part in discovery of gravitational waves
A five-person team of undergrad students from National University of Sciences and Technology has made Pakistan's first ever Formula Electric Car making Pakistan one of the 6 countries to be a part of the Formula SAE Lincoln 2016 competition.
15-year-old Pakistani wins $1.2m Dota2 Asian Championship.
Why Good Indian is writing this Take ?
We had received Great Response from G@G community on our Previous Take.
Things India and Pakistan can Do Instead of Fighting.
https://www.girlsaskguys.com/social-relationships/a49732-things-india-pakistan-can-do-instead-of-fighting
Response of Few G@G members.
"*Pakistan is a real shit hole*"
"*Pakistan is literally *$@# country full of terrorists.*"
We are doing Research Work on this topic.
India Believes That Our World is One Family.
Conclusion
It is not that whether Pakistan is good or India is good for that matter any country. Ultimately the main point here is that each citizen of the respective country would be PROUD of everything the country does. And I believe that each country is good and has its Own Goodness. It is only because of a FEW of citizens that the name of the country would be spoilt. But in this world there is always a GOOD and BAD side. So let's not condem any country and accept and respect its greatness.
Thanks For Reading.
You can Read Part 2. Our research is still WIP. We will update you.
Thanks to G@G community who is providing us International Platform.
Media / News companies are more concerned about the TRP & viewer engagement rather than just the actual news.
They need to spice it, glamorize it, overwhelm it, create a controversial view point, so as to get the viewers attention.
*Images are collected from various sources.
**The author of This Take (Being a Good Indian) is Hindu (Religion : Humanity)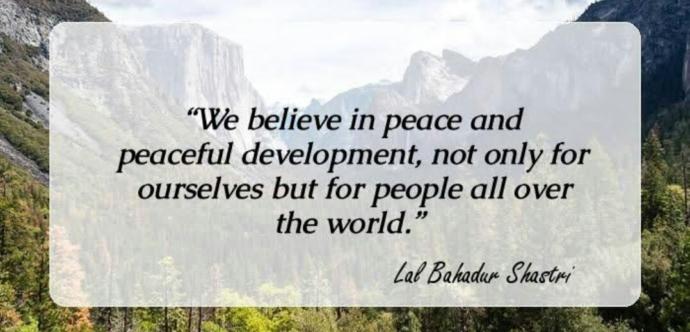 Share Your Valuable Opinions.
THANK YOU !!!
---