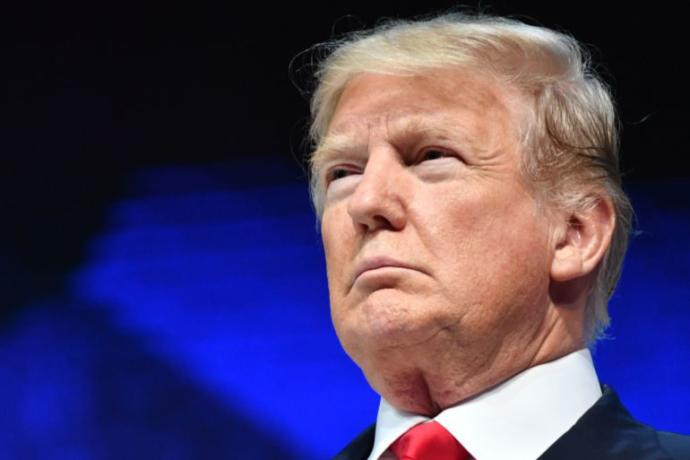 First of all, I live in Europe. Majority of the people and especially media is turning more to the left. I'm interested about Mr. Trump and U.S.A.'s politics in common. In here you can hear from the media, if they misunderstood his joke or he drinked water be the wrong way. Too bad that you don't hear about his work and accomplishments.
He's a billionaire with a great and colourful life. Trust me, he doesn't have to do the hardest job in the world with no sallary, but he still does it. He knew that not only economy, but many other things too were going wrong and he wanted to fix those things. He's a great example that a great businessman can run companies, but even great countries also.
Major medias has been against him from the day one (except Fox). I kinda got it during the rally. They maybe taught that he don't have enough political experience and he might even seem a bit arrogant sometimes. Now when he's president, they have a choice to make every single day. Choise between would they make fair news about him and treat him like a respected man, who's doing well in his job, or do they continue this hate against him. So far they are confortable with the last one.
http://www.foxnews.com/opinion/2018/07/29/media-continue-attacking-trump-despite-his-week-accomplishments-and-strong-economic-growth.html
One of the great things about him is, that he's very outspoken, as a president should be. He doesn't save anyone, if he sees a reason to make a comment about someone/something. Something that I would likely do. I have no problem to attack against people, when it's time for it. I have noticed that it has made him a "racist" and a "sexist". I have a great respect for both black people and women and that's where I really dislike dems. Democrats think that black people and women are not adults. They think that it's wrong to criticize them. If Trump said something about a white men, the media were like "cruel but fair" or "what a funny guy". When this happened against someone else, he was either sexist or a racist. It's important to address this problem and come out from the darkages. Women and black people should get an equal treatment. I always try to be equal for all people. Democrats, now it's your turn.
I always liked to watch the Celebrity Apprentice as a kid. The best part of the show was, when they went to the Trump Tower and that smart and confident businessman fired someone. I think it was very entertaining and I bet I learned something from that show. I really respected him and I would still have respect for him, even if we would disagree politically. We have pretty much the same ways to think though.
I know that he divides opinions. In the comments I bet that some people are blessing my soul and some people are calling for my head. I don't blame people, who disagree with him, but even you should respect him. I think it's a great story how he became a president. He is a great leader and it's nice that he interested about politics and is doing a lot of good. If he wouldn't be elected, it would have been a loss for the America. Also, I don't like or dislike anyone for their political views. I think it's very shallow. People shouldn't devide because of a thing like that.
He has made a great businesscareer. I took some photos from his career for this MyTake:
---