With all the loudmouth propaganda pumped through the liberal press day in and day out pushing the left's political narrative about how women are the victims of discrimination at the hands of a male dominated society, who would have known that the truth is is just the opposite?
But a new global study finds out that in reality it is MEN who face more discrimination than women.
To those who make their political living pushing false anti-male propaganda, read the truth and weep. You've been exposed!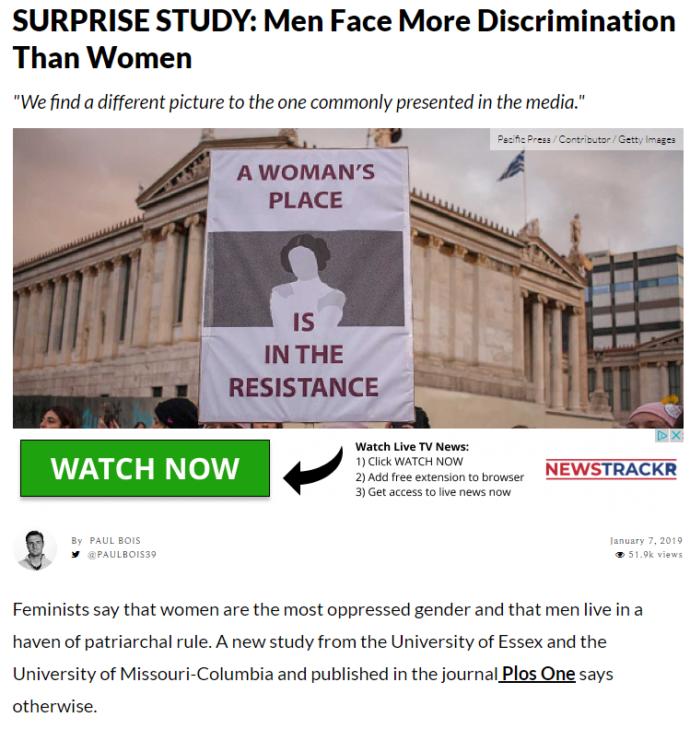 New Global Study Shows Men Face More Discrimination Than Women
---