This video explains all the hazards that damned vaccine will have far better than I do. It's almost 37 minutes long but I suggest only watching the first three minutes in order to fully comprehend where I'm coming from. Keep in mind that I'm obviously not here to change anyone's views, but it wouldn't be a bad idea to warn the world about potential danger.


All the things this video explained did not come as a surprise to me thanks to all the research I've done in the past on conspiracy theories and political corruptions. So it sums up all the reasons why I believe that vaccine everyone is desperately fiending after is no work of God, these reasons are…

I don't want the government knowing all my business

I really don't want to be part of a Big Brother society. I don't want the government knowing…
Where I'm at 24/7
What life I live
What goes in and out of my body
Not only is it bad enough that others know all these things about you, but imagine how vulnerable this will make you in the long run as they can use it all against you.

I value my privacy
Again how vulnerable you will become if others know everything that revolves around your life?

If you have tracking devices in you that are strong enough to detect what you put in and out of your body this means that you will probably have cops banging on your door every time you consume weed or any other drug of choice while you're at the privacy of your home.

Parties, nightclubs sports and the world of fitness will probably lose their meaning

My health is my priority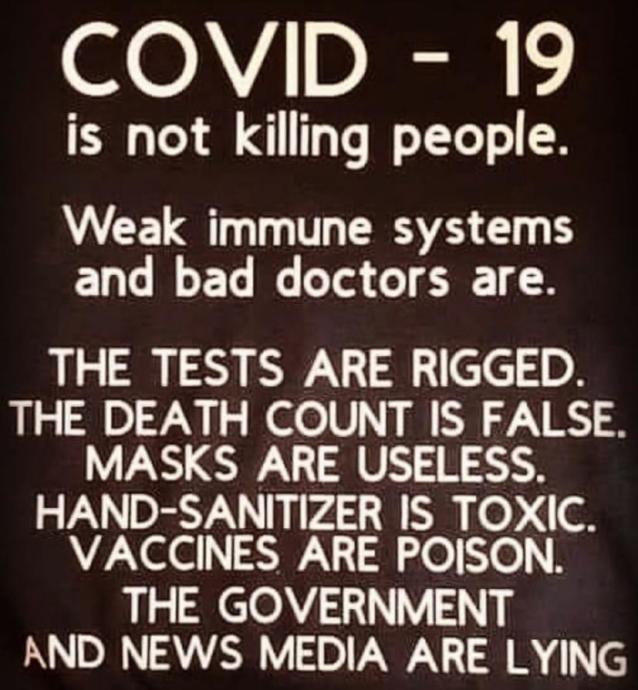 If the tracking devices in those vaccines are strong enough to detect everything that's inside of you then I wouldn't be surprised if they are powerful enough to alter your health too. It will not take long till the pharmaceutical companies are gonna take advantage of this, make people unhealthy just to put them on the meds they feel like putting people on and making themselves richer. They obviously already doing at the moment by the way, but is still not that easy

Let's also not forget that these vaccines obviously have substances that are non human and non organic as well, let that sink in.

I enjoy my freedom as a human
Again to sum it all up nothing makes us more vulnerable when our own freedom, health and privacy are at stake. If we lose these then life itself will lose its meaning and we will all be nothing but slaved up zombies for sure without any purpose in life.

COVID19 is nowhere near as deadly as the news says

The survival rate of the COVID19 is a little above 99%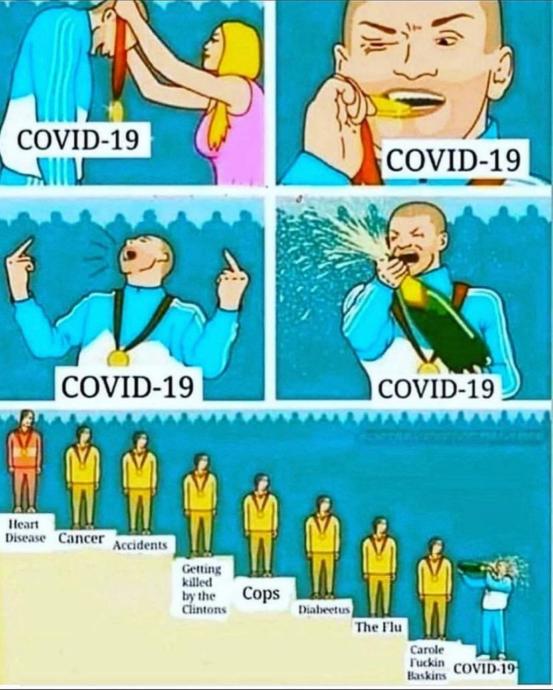 Of course you will never hear this from the news. Instead they continue to insinuate cases keep going up just to continue the fear within us and trick us into believing that demonic vaccine is the only hope for us. Keep in mind that there are lots of diseases out there that kill far more people annually than the COVID19 and most of these same diseases have vaccines and treatments, they are...
The Flu/Influenza
Cancer
Heart Disease
HIV

And many others! our immune system is strong enough to take on this pandemic. I don't believe the news whenever they assume the death rate for the fact that most of these death they report are rigged. one example is that its been discovered that a lot of the folks who have other critical health issues and died from those same issues but were diagnosed with COVID19 prior to their death were automatically considered dead by COVID19. if that's not a rip off then I dont know what it is.