I'm not of Asian, and/or Pacific Descent. I'm not claiming to know what it's like to experience life as someone from this heritage, nor am I claiming these are the absolute most influential people of this race. I'm simply stating my opinion in honor of this month.
First of all, I apologize for how late this entry is. I've had a lot going on in my personal life, and I've been airtight on time. With that being said, instead of making just two normal parts of this series in the past two weeks, I've finally decided to just do one large final part of this series on the last day of May. Click here if you want to read part two, and click here if you want to read part one. Again, I'm doing this series because May is Asian/Pacific American Heritage Month in the United States of America(USA).
Alexandria Uchi(1992-Present)-Social Media Influencer
Alexandria was born, and raised in Tokyo, Japan, and immigrated here in the United States of America(USA) in 2013. She's bi-racial(specifically Japanese, and Italian ethnicities), and has a touching story. Growing up, she was often ostracized due to how she looked. She was suicidal in her teen years, and turned to substance abuse until she was about 21 years old. Right now, she's several years in of sobriety, and is an advocate for mental health everywhere.
Dr. Kazue Togasaki(1897-1992)-Late Medical Doctor
Dr. Togasaki attended the Women's Medical College in Philadelphia, Pennsylvania, graduating in 1933, one of the first two Japanese-American women to earn a medical degree. During World War II, Togasaki was sent to an internment camp with other Japanese Americans, where she offered her medical services to others in the center.
Dr. Feng Shan Ho(1901-1997)-Late Chinese Diplomat
Dr. Shan Ho was known as the "Chinese Schindler," which was a reference to Oskar Schindler. He issued thousands of visas to Shanghai to Jews in Austria between 1938 and 1940, saving them from the Holocaust
Dorothy Toy(1917-2019-Late Dancer
Dorothy Toy passed away at 102 years young, and was still kickin' in high gear before she passed. She was a dancer who was raised in Los Angeles, California, and danced at a time when it was incredibly rare to see Asian Americans in the entertainment profession.
Army Sergeant Hiroshi Miyamura(1925-Present)-USA Military Member
Sergeant Miyamura was born in Gallup, New Mexico. Sergeant Miyamura is a second-generation Japanese American. At a time when his fellow Japanese Americans were being interned in camps in the United States, Miyamura enlisted in the U.S. Army in 1945.
Patsy Mink(1927-2002)-Late Attorney and General
Patsy Mink was the first Asian American Woman elected to the U.S. Congress in 1964. She was also the first woman from an ethnic minority group to make it into the elite lawmaking body. Mink spent four decades in the House of Representatives, speaking out in favor of the rights of immigrants, minorities, women, and children.
Ruthie Alcaide(1977-Present)-Motivational Speaker
Ruthie Alcaide was raised in Honolulu, Hawaii, and is part Filipino, and part native Hawaiian. She starred(conveniently enough) on The Real World: Hawaii season, and some seasons of The Challenge on MTV, most recently the spinoff season titled The Challenge: All-Stars. She is a former alcoholic, and drug addict. She is now a motivational speaker who roams the country, and encourages people to seek help for their addictions.
Kiyoshi Kimura(1952-Present)-Entrepreneur
Kiyoshia Kimura was Born in a Japanese internment camp in 1943. Kiyoshi became a prominent activist whose work spanned several different movements, including civil rights, protesting the Vietnam War, LGBT rights, and AIDS/HIV advocacy.
Cecilia Chung(1965-Present)-Civil Rights Leader
Since the early 1990s, Cecelia Chung has been one of the leading voices advocating for transgender rights. As an Asian American HIV-positive transgender woman, Chung began her work in San Francisco, California, formerly serving as the chair of the San Francisco Human Rights Commission and later on the Presidential Advisory Council on HIV/AIDS.
Shilpa Sethi(1995-Present)-Fashion Model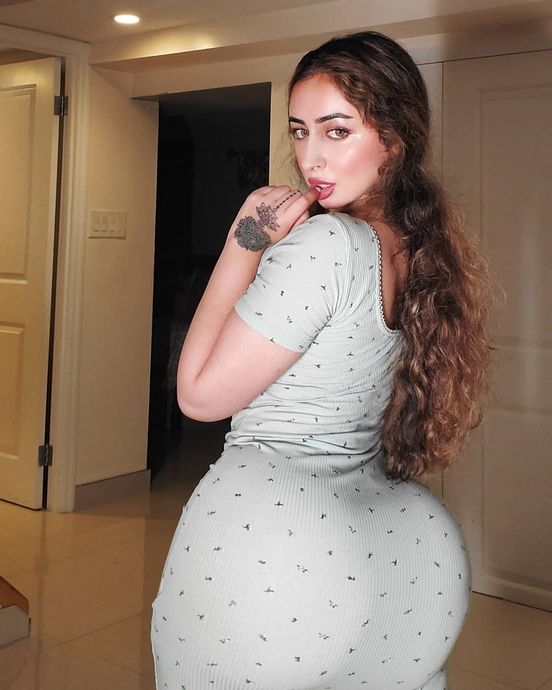 Shilpa Sethi was born, and raised in New Delhi, India, and immigrated to New York City, New York when she was an adult. She is currently a fashion model in New York City, and is an advocate for body positivity, particularly among young women.
Walter Achiu(1902-1989)-Late Athlete
Born in 1902 to a Hawaiian mother and a father from Shanghai, Walter Achiu was one of the first major sports celebrities in the United States, and the first Asian/Pacific National Football League(NFL) Player in the history of the sport.
Jokichi Takamine(1854-1922)-Late Chemist
Jokichi Takamine was known as the "Samurai Chemist," because in 1901, Jokichi Takamine was the first person to isolate the chemical adrenalin (now called epinephrine) from the suprarenal gland (1901). This was a major scientific achievement, as it was the first pure hormone to be isolated from natural sources.
Vicki Draves(1924-2010)-Late Olympic Diver
Victoria Draves didn't start diving until the age of 16. Only six years later, Draves earned her first national diving title. But she truly rose to prominence in 1948, after participating in the London Summer Olympic Games, where she won gold medals from both the 3 meter springboard and 10 meter platform—the first female diver to achieve that feat. She was also the first Asian American to win an Olympic medal.
Bruce Lee(1940-1973)-Late Martial Artist
Do I need an explanation? Not only is he one of the most well-recognized, and prominent Asian/Pacific figures in the history of the USA, he's one of the most prominent figures in the history of the USA. This martial artist was simply legendary.