Introduction: So I am approaching my late 40s, I work from home and don't socialise as much as I used to, therefore the opportunities to meet someone new seem quite limited. I am very quiet, I don't think I am shy, I just keep to myself. I think I come across well online so maybe dating sites or apps may suit me. One part of me is thinking I should give them a real go but the other part of me is not so sure.
Disclaimer: My experiences and perceptions are personal, I am sure there are plenty of people who find dating sites/apps very helpful and enjoy success on them.
Background: Upon reflection all my girlfriends have come from already knowing them through school or work, either that or meeting them through a friend meaning I had never approached a girl romantically without "knowing" her first. If asked how I wooed the girl, I would be unable to answer in fact anytime I thought about it and actively chased a girl romantically things would go pear shaped so it was definitely a case of ...
I have a dabbled with dating sites/apps before but with no great committment never going beyond talking to women.
(1) Taking Stock
As I said in the introduction I am 47 years old, quite happy to be on my own but not so enamoured of the times I feel a bit lonely. My last relationship which was a disaster ending 5 years ago then fate intervened and for a few years dating was the last thing on my mind. Things are now returning to normal so I have being single for 5 years maybe now is the time to get back out there.
What has changed since the last time I was looking for romance. As I said in the introduction I work from home now and do not seem to socialise as much as before therefore the opportunities to meet someone seem to be fewer.
What I alluded to in the introduction is that when I gave any online forum a good go or in online messaging I always seemed to come across well so could I translate that talent to a dating site or app?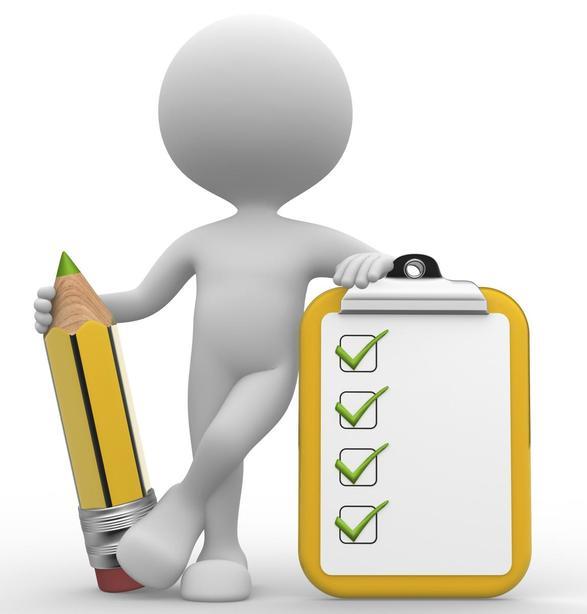 (2) Initial Analysis
From my previous experiences with dating sites maybe a premium site seems best bet, the free sites seem to be full of fake accounts, catfish and scammers which often means the genuine people will seem to be quite wary.
Now I begin to see the flaws in my plan I have always had "wingmen" whether it was the environment (school or work) that brought me and girl together or a friend who introduced us. I am now on my own and have to think about it which has never led to success before (Gulp!)
Ok, we won't panic, we will continue on our path of logic to see where it brings us.
(3) First Steps - The Easy Bit
Right then I have agreed to join a dating site or app, I make the decision to be as open, candid and honest as I am in real life hoping that any potential dates would give me the same courtesy. I fill out the physical description and give photos. I do the personality quizzes ( JUST DO THEM, DON'T OVERTHINK THEM) - Even the easy bit has me breaking out in a cold sweat.
(4) The Nightmare Bit
Yes, the "About Me" bit and everyone says "Oh I can never think of what to say in this bit", what they mean is they haven't a clue for sure who they are and even if they did how could they fit it in a 2,000 character box without frightening people off. So how do I fill in this box, I will recount 4 incidents to show you why I am so confused
(a) I was working in an office and had the following conversation with my two best friends in there.
Woman :- "Dave is the most open person I know"
Man:- "No, he is not, he is the most private person I know "
They were both close friends and know me quite well
(b) When asked what I liked about myself on a GaG question, I said
" It is definitely my personality, a 100% - If you caught me off guard away from reflective surfaces, it would take me a second to remember what I look like - I literally do not give appearance a thought apart from am I clean check, have I clothes on check, are they comfortable/appropriate for weather check, okay leave the house but my personality I don't even break it down I am Dave. My friends don't even try to explain anymore when something about me comes up they will more often than not say "It's just Dave" and the rest of my friends will understand what they mean. I do, say and act in a certain way. When people get to know me they will know what to expect".
(c) When asked on Gag to describe your personality in one word, I said
" Double-Edged because a lot of the attributes people like about me other people find off putting".
(d) When asked to give some random facts about myself on GaG, I said
" I voted B - You think a person who spends so much time inside his head would know himself but truth is you probably know more about me than I do. The thing that always strikes me about myself is the contradictions.
(1) I am fearless but sometimes feel afraid
(2) I am uber confident but at times can feel the insecurity gnawing at me
(3) I try to be as kind as possible but am a vicious bastard to myself
(4) I try to be totally self aware but at the same time am the most gullible/naïve person in the world
(5) I am a force of nature yet very quiet possibly even shy
(6) I wear my heart on my sleeve but am surrounded by 30ft walls
(7) I love being alone but hate being lonely
(8) Haha I can't answer a fun question to save my life".
So how I do I work all that out into a clear 2,000 character description?
(5) Even After All That - I Still Have Problems
At last I have joined the site only to realise I have the personality that seems like " I am very quiet maybe a bit shy, I have zero social skills, I couldn't flirt or small talk my way out of a wet paper bag. I think a crowded room is a circle of hell but once you get to know me I am fine, you just have to break down all the barriers" just what a potential date on a site or app wants to hear leaving me somewhat perplexed.
(6) In Conclusion
See what happens when I think about it - I am now even more wary than when I started Take - Go figure.
I am sorry, this was more of a rant than a take, anyway thanks for reading.
Take Care,
Dave (KDA20)