Since I was a little girl, I have never been attracted to guys who are considered "sexy", "hot" or "attractive" by our society's conventional standards of beauty. When I was eight, I had a huge crush on Bill Nye from the show "Bill Nye The Science Guy" lol. I liked his tall, skinny physique and preppy hair, which seemed to go so well with his uniform of a button-up shirt, bow tie, and lab coat.
But aside from that, Bill was also the smartest person I knew. Smartest person in the entire world, maybe. It was a huge turn-on. He knew about electricity, how planes fly, and what was in outer space. Nye also taught me mind-boggling things.His show is where I first learned about matter (so that's what the world is made of!), how to escape from quicksand (useful).
Now, I know, there are a ton of different variables that affect how much we're attracted to someone including personality preferences, cultural trends, societal pressures, and available potential partners.As a teenager, I've seen how intense sexual attraction is notorious for obliterating common sense in most sensible people.Also in the early stage of a relationship, when the sex hormones are raging, lust is fueled by idealization and projection--you see what you hope someone will be or need them to be--rather than seeing the real person, flaws and all.
1. Emotional attraction is more profound
Physical attraction is the desire to look and touch because what you see is pleasant to look at or arousing on a biological level. Basically, your sexual desire is triggered.
Emotional intimacy is far more important to me in any interpersonal relationships(not just romantic) I form with people than looks. If I'm intellectually and emotionally compatible with a person I can easily look past his crooked teeth, the huge mole on his cheek, his bulbous nose or balding hair.
2. A good guy with a big heart is all I need and want!!!
Kindness, patience, integrity,empathy, intelligence, open-mindedness are qualities rarely found in human nowadays. If the guys I'm with has all those attributes I don't give a two flying fucks about what he looks like.
3. Looks Fade!!! But True Love Doesn't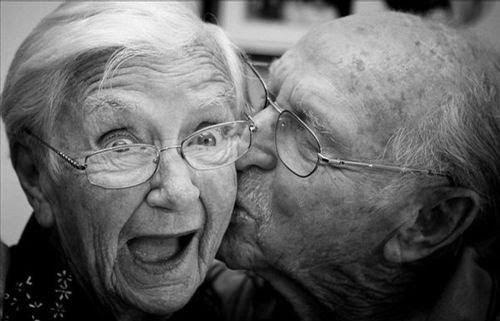 One day, we will all become old and wrinkly!!! If people could see inner beauty, they wouldn't care about the outer beauty. Since we live in a physical world, we go on appearance. I know people from all walks of life and I honestly have to say, inner beauty is what matters to me. The inner beauty is reflected on the outer beauty. This person is an all around beautiful person.