Okay, yesterday I wrote about "Top 10 things I hate about women".
Well this is the what I love about you beautiful ladies take of it.
Enjoy.
1.) Innocence
I love it when she pisses you off to a whole new level...
....So you feel like barking at her....
....Then you go and do exactly this....
...but then she looks into your eyes...
You're heart melts....
You're mouth stays shut...
2.) Confidence
Has a girl ever asked you out, not caring about what anybody thinks about her?
Well, honestly speaking, I wish more girls would do this. I love it when girls take the first step.
Coz sometimes you pretty things can be intimidating you know.
3.) Childishness AND maturity
I want a girl to be a kid when we have a pillow fight, take a walk in the park, or play computer games.
But it when shit goes down, I'm going through a stressful time, I want her to be mature. Some girls are mature and childish at the right times and honestly it's amazing how you do it.
4.) Teasing
"No! No! Don't look into my eyes and bite your lip. You will not get off my mind today!"
Then she walks off leaving you dry on the outside and wet on the inside.
5.) Independance
I don't like spoon-feeding people, so when a girl can handle her own, and better yet, not need me then I absolutely love it. But rest assured shall she need me I'll be there.
6.) Ability to love unconditionally
Some girls can fall in love with a guy and love him so much that death shall separate but not end the love.
Okay, all you girls that can do this. Go to that corner for admiration.
7.) Bravery
Don't care if the guy is a boxer or a soldier, when a girl stands up to a guy then I'm just like.... "Homie wanna be my wifey?"
8.) Conservatism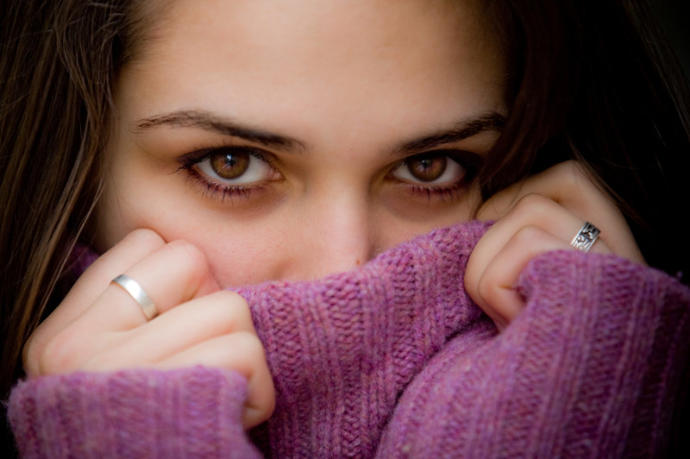 I like a girl who doesn't make herself available to everyone. Who knows her value and respects it.
I'm not saying stay a virgin necessarily but if you dated every guy in the block then bye.
9.) Power
When she's the boss....She drives me nuts. She doesn't have to be Hillary Clinton, even a manager would do. Bossy girls can be amazing.
10.) Being great comforts
When upset, don't go to guys to pour your heart out, or ask for advice. Go to women. Coz if listening was an art, then women would be the Picasso while guys would be...well...shit at it...
I love talking to women when I'm down. You know when to listen, what to say, and sometimes not say anything and just hug.
Okay, my opinion, just mine before people say this and that ain't true.
Let me know yours. Oh and I'm also looking for a female response to this about guys.
---