When I met Paul, I was an impressionable, young, and somewhat naive 22 year old girl. He was 38, owned his own business, was super kind, and made me feel special. I had just graduated from University, and was working at a men's clothing store. He walked in- and we hit it off!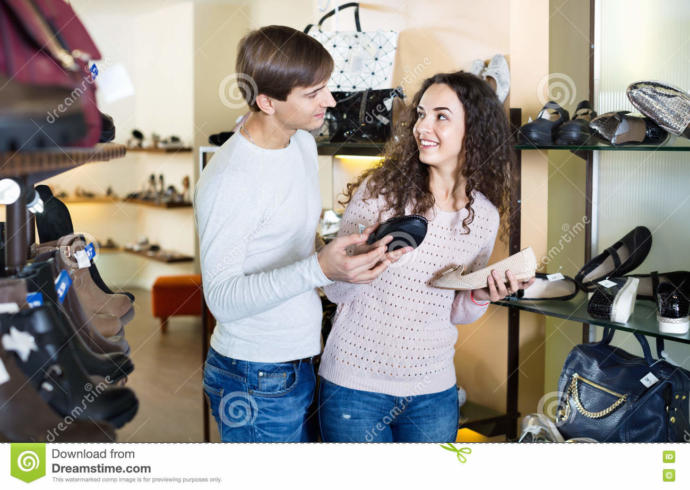 From day 1, Paul would take me out to nice restaurants, we would travel together, go shopping, and it felt like the possibilities were endless. We would have long conversations about anything, and I saw that in Paul's eyes, I was hilarious, witty and just the most exciting person he has ever met.
7 months into our relationship, Paul took me to meet his family for dinner. Paul wasn't exactly close to his family, since his parents divorced, but I imagine since I emphasized how close I am with my family, that he wanted share this value with me. I met his dad who was an extremely gentle soul, and his brother Weston, who was 31 and worked for an accounting firm. I didn't realize it then, but I certainly do now... I was about to hurt Paul in more ways than one.
Dinner consisted of fun, and raunchy jokes by Paul, followed by an interview session, where I was seeking acceptance into the family. A few hours later, we left.
A few days later, I received a friend request on Facebook from Weston. I accepted and he sent me a quick message, to let me know that it was nice to meet me, and we continued on to chat about how hard it is, to find a job after University.
A week later, Paul proposed after knowing me for 7.5 months. I was taken back, but said "yes". Paul was very excited, and we started discussing the plans. He insisted that I change my last name to his, and that we hold the wedding in his home town as it has a meaning for him. I hesitated, and told him that I do not wish to change my last name, and wanted to keep the wedding in town. We quickly got into a heated argument. "Don't talk down to me, you're not my dad" I told him. "You're acting like a spoiled brat"- he said back to me. I took the ring off threw it on the table, and stormed out of the house.
I called my girlfriend and told her what happened. She was shocked, but told me to keep my distance from him for a bit and take time to think things through.
Paul called me repeatedly the next day, but I ignored him. That evening, Weston messaged me to ask me whats going on, as his dad told him that Paul was upset. I told Weston that I really don't want to discuss it. Weston offered to go for coffee the next day, and I agreed.
I went to downtown to meet him, beside the coffee shop adjacent to his work. Weston walked in with a suit on... and I know it was wrong but I thought "wow, he is just so handsome"! The whole conversation was about giving Paul a chance, and what a great guy he is, and how much he loves me. I watched Weston talk, he was so articulate and intelligent. I just looked at him in awe. Maybe I was over thinking it, but I had a gut feeling, an intuition you can call it, that he was looking at me feeling what I was feeling?
I don't know how to explain it, but have you ever had that feeling, when you look at someone and you don't have to talk, your eyes do the talking for you. You share some sort of unspoken bond that you just adore that person? That's what it felt like with Weston.
"Thanks Weston, but I need time apart from Paul, I am going out with my girlfriend to Marquee (a dance club) tonight, and I just wanna relax". Weston nodded, and with that our coffee date ended.
That night, I was telling my girlfriend about Weston, I was crazy about him, it's like the forbidden fruit! We were getting ready and she joked about inviting Weston out, and I don't know if it was the jack and coke... but I messaged him on Facebook asking if he wanted to come. He was quick to reply "maybe i'll pop by with my buddies".
We got to Marquee, early and we were drinking away. I was laughing at my gf's silly jokes, and 1 hour in- I was completely in a carefree state. I was about to order another drink, and as I turned around I saw Weston and another guy at the other side of the bar. I walked over and said hi. Weston smiled and introduced me to his friend. I encouraged them to walk over to meet my girlfriend. She started talking to Weston's buddy (who was pretty hot!!!), and Weston and I walked over to the bar- as he suggested shots!
5...4...3...2...1 my relationship with Paul was about to end. I had taken a few shots, and was wobbly. I was feeling super courageous and my censor was off, "you're sooo hot" I screamed at Weston over the music. He smiled and replied with "you're sexy". We laughed for a bit as I was getting nice and close to him. I was leaning on his chest, and he wasn't pulling back. He spun me around pretending we were dancing, and then my back was to him. I could feel him breathing against my ear... it seemed like seconds, before I turned around- and we KISSED. It was so hot, and passionate and if sparks could fly...
My girlfriend and I went home not too long after, and when I told her what happened- she was shocked. "What are going to do?" she asked me in panic. In reality, I knew that I didn't want to be with Paul. He took care of me in a fatherly way, but this comfort wasn't the spark that I was looking for. I didn't know what could be with Weston... if anything at all?
I called Paul and told him that I wasn't ready to be in a relationship with him. He tried to probe why, but I kept it simple saying that I want to be single. We were done for good.
Weston and I hung out a few times over the next 2 months (in secret without Paul knowing), and eventually we talked less and less.
Paul was a good experience, and Weston was a good distraction. I am glad that I didn't make the mistake of getting married to someone that provided me with something I THOUGHT I wanted.