Please dont give that common bullshit answer of "The child can choose whatever they want." Well duh, thats why i said is there anything you HOPE they get into. I want interesting answers people. Fck that robo shit and LETS GET THIS SHOW ON THE ROAD!!!
My mom had me enter ballet/tap. I liked it as a kid but quit before i turned 10. Them hoes was tryna have me do backflips and shit. Like this ain't ballet mf 🤣 So then she wanted me to be a cheerleader. I was too tomboyish for that so I told her only on the weekends. So she bought me the cutest cheersuits for our college team and I'd shake my pompoms. Thats the most she was gettin out of me. Other than that, i was an academic nerd, overachiever, and teachers pet and got by fine with just that.
I would love nothing more than for my kid to be as much of a school nerd as I was. Shoot i was spoiled af and had teachers taking up for me and getting me recommendations and all. I didn't even want to go to college. My actual counselor secretly signed me up for everything and got me all kinds of scholarships. It was amazing. But sorry to say I haven't read a book since I graduated college in 2017, so yea I'm pretty dumbed down now. What a waste of knowledge. Yikes 🤷‍♀️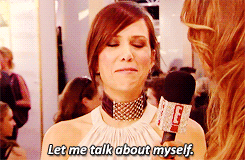 Anyways, let me focus on the kids lmao. So yea I'd love for my kids to play baseball and maybe even takeup track. I'd like them to also takeup a hiphop dance class cause they gotta have rhythm. It would be nice if they also took violin/cello lessons so that we can make bank off of people's weddings 🤣 And i want little smart mfs so I need to get them in the chess club asap. I hope they also join shop class tbh, but very few females did that back then. Anyways, I want my kids to have some backup plans. If they're not the smartest then have some talent to help get scholarships for college, cause I sure ain't puttin out more than $5k a kid for school.

#FeelFreeToList