1. Somethings wrong: gotta drink!
Every time something goes wrong in a movie, the characters saddle up to the nearest bar and go hard like they don't have jobs, or school, or kids at home, or the need to drive and make it back home alive without killing anyone. If this is how you deal with your problems in real life all the time, you are an alcoholic! The sh*t hits the fan for all of us sometimes in our lives, but at the slightest hint of a problem, drinking your problems away as solutions, doesn't work.
2. You've got time for your glorious death speech
When people are horribly mangled by bullets, knives, in fights, falls, car accidents, it's ugly. Very, ugly. There is no swell of music, there is no grand 10 minute speech about all the things so and so wanted to tell you and never could. People go into shock. They expel all manner of bodily fluids. They seize. Their ribs crack with CPR. Their limbs are twisted up. Movie deaths are always so neat and precise, something real life violent death never is.

3. Cops nor the military exist
I'm sorry, where exactly are these MAJOR cities that you can just destroy rolling down the street in a high speed chase, or blowing up buildings in robberies, or the super secret government takes out your shuttle/space craft and no one notices or does anything until way after the fact. Most major cities can have fighter jets scrambled within minutes, they train yearly for major catastrophes of all sorts, we are on constant terror watch. The idea that not a single person of any type would intervene in any manner, just isn't a thing especially nowadays that everyone is watching everyone on cell phone or camera.
4. Investigations take a few hours
Movie cops must the the most lucky people in the world because they show up at a crime scene, and then they find the one sliver of hair within minutes that leads us to the suspect, then DNA tests are run immediately, and then the next week, the crime is solved. Investigations can take weeks even with evidence because you want to make absolutely sure you can prosecute. DNA testing usually takes weeks because of back logs and hundreds of cases. Evidence like that needle in the haystack, is a needle in a haystack that may require multiple investigators combing through a crime scene in order to find it.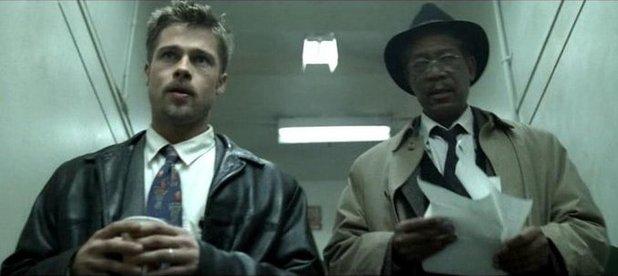 5. No matter your job, you can afford literally anything
That three bedroom skyline loft in New York, easily closing down an entire restaurant to surprise the love of your life, booking a flight same day and flying internationally on a whim, a wardrobe that never repeats....who are these people? How do you work as a librarian and you can just afford all this stuff? Are you also a coke dealer but it got cut out of the script for time, or...?
6. Human beings have the grip strength of 20 chimps
So let me get this straight...you get in a fight with some bad guy and he pushes you off a cliff or out of a window, and having never say, participated in international rock climbing championships, given the absolute surprise and shock of falling, you have the wherewithal to grip on to that tiny ledge or tree branch or grab someone's hand and they are able to maintain your entire body weight or you, your own, even fighting against high winds that exist at higher altitudes and/or gravity. Really? Like, really? Like for real, for real?
---