Often times in reality, the genius is in the position of the antihero. Neither the good guys nor the bad guys really trust him because his truth is universal.

- Criss Jami
Antiheroes today have become standard fare in movies, books and TV. Their flawed characters, morality and views give us a much more colorful description of their surroundings and circumstances which often make us wonder enough to fill their shoes and empathize with them, more so than our monotone heroes who for the better part are left in their fairy tales.
Here are my Top Ten complex and compelling Antiheroes in TV shows:
(the TV shows themselves are highly recommended)
10. Jaime Lannister(Game Of Thrones)
So many vows...they make you swear and swear. Defend the king. Obey the king. Keep his secrets. Do his bidding. Your life for his. But obey your father. Love your sister. Protect the innocent. Defend the weak. Respect the gods. Obey the laws. It's too much. No matter what you do, you're forsaking one vow or the other.
While Jaime Lannister is far from my favorite character in the epic fantasy TV series. He's still one of the most complex ones. His character development along with Arya Stark is the amongst the best in the show. From one of the best warriors to a cripple and then his road to redemption is given excellent treatment. His transition from an antagonist to a reluctant hero is cathartic and compelling.
9. Omar Little(The Wire)
You come at the king, you best not miss.
Omar Little is one of the major characters in a little TV show that kinda sorta revolutionized police procedurals out there and today by its legacy is deemed as the greatest TV show ever made(yes more so than GOT and Breaking Bad). Omar is a ruthless homosexual stick up man who robs drug dealers and maintains a strict moral code, never cusses and is a force to be reckoned with when he decides to go after someone. And is guilty of being one of the most quotable and memorable characters made for any media. Ever.
8. Pablo Escobar(Narcos)
Plata O Plomo.
Silver or Lead.
Next up, we have Pablo Escobar from Netflix's amazing crime drama. So to speak the truth, Pablo Escobar is very barely put as an Antihero, nevertheless, Wagner Moura's excellent performance and Netflix's take on the drug kingpin warrants a watch.
His ruthlessness, ingenuity and criminal mastermind paved way for the drug cartels for generations to come and tiffed a global covert war with no decisive end at sight.
7. Don Draper(Mad Men)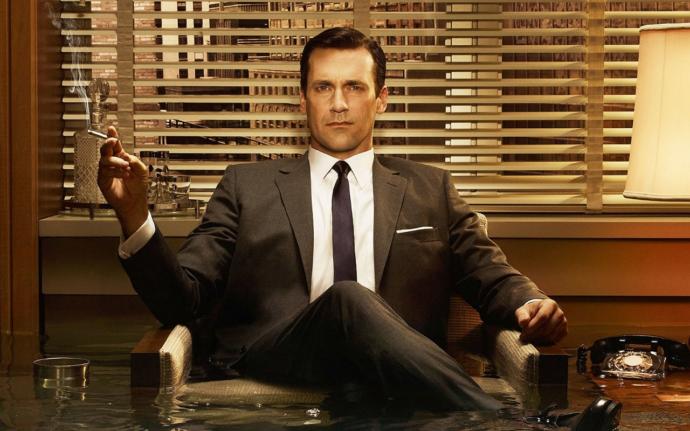 And you know what happiness is? Happiness is the smell of a new car. It's freedom from fear. It's a billboard on the side of the road that screams reassurance that whatever you are doing is okay. You are okay.
Don Draper, from AMCs Mad Men is probably the most complex character on this list. Probably the most mysterious as well. Here's to the man who sells the American Dream realizing all the while that it doesn't exist.
6. Hank Moody(Californication)
That was not sex. It was naked poetry.
Hank Moody, manwhore, self destructive, family alienating, drunk, drug addict author with a flair for debauchery.
5. Ragnar Lothbrok(Vikings)
Don't waste your time looking back. You're not going that way.
Ragnar Lothbrok is unique to this list in that he's a journey. And over the stretch of the series, we go with him to places he visits, watch the cities he sacks, cheer his fortune and suffer his misery. And at the end of his journey, we get one of the most heartrending, bittersweet and satisfying conclusions to his saga out of any other stories here.
4. Dexter Morgan(Dexter)
Why do so many people start their messages with, "It's me"? Of course it is you. We all know that. But who the hell ARE you?
Dubbed as TVs favorite serail killer, Dexter Morgan is, a serial killer, who kills other serial killers. His narrative always comes from his point of view which is unique since it gives us more insight into his morose, disturbing, by the code Dark Passenger.
3. Sherlock(Sherlock)
Heroes don't exist and if they did, I wouldn't be one of them.
The 21st century TV adaptation of Sherlock sees him as vain, contradicting, uppity jerk with genius.
2. Walter White(Breaking Bad)
The Universe is random. Not inevitable. It's simple chaos.
Any antihero list wouldn't be truly complete without Walter White. His rise and fall from simple high school teacher suffering from cancer to the lord of a drug empire is a true roller coaster ride. And his dramatic change from a pitiable genius to a ruthless criminal is one of the highlights of the show.
1. Tony Soprano(The Sopranos)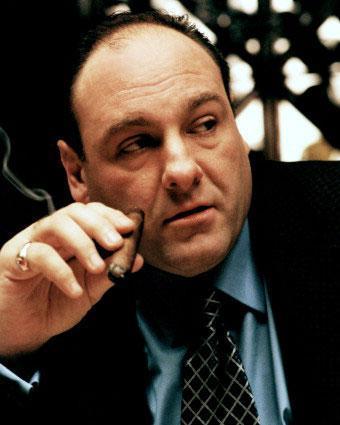 If you can quote the rules, then you can obey them.
And finally we have Tony Soprano. Family man and sociopathic mob boss. Tony Soprano is one of the most fascinating characters written in fiction. His character is explored through his relationships with various characters in the show, what's so great about this, is often more than not, the characters through this relationship give an insight into their own personalities. He's one of the few characters who's really central to the story. His inner turmoil, struggles with his family and his mob gives away his facade of being powerful man, rather, being a victim to the very power he holds. And as such, is one of the best characters written.
---