Okay, yes I was born in the generation of these shitty cartoons but I don't like them. I mean they are mindless. I could feel my brain rotting just by looking at them. Have you seen the cartoons they have on nowadays? Mad, Amazing world of gumball, regular show, Clarence, adventure time...


But never mind that. Here are 10 cartoons that I believe shouldn't have been taken off the air and replaced.
1. The Jetsons
2. The Flintstones
3. Jonny Quest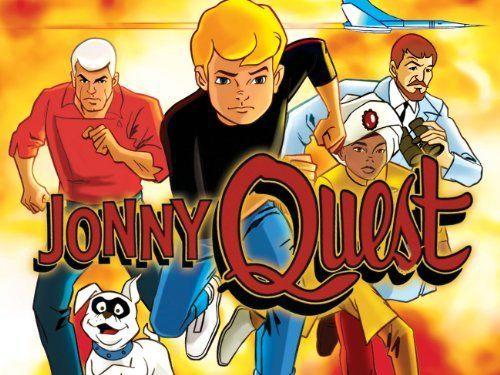 4. Krypto the SuperDog
5. Secret Saturdays

6. Thundarr the Barbarian

7. He-Man

8. The Herculoids

9. Kim Possible
10. Teen Titans

This one really pissed me off because not only did they get rid of Teen Titans, they desecrated it with this bull shit (TEEN TITAN'S GO) I saw this and thought WTFFFFFF!!!!!!

11. Swat Kats

12. My Life As A Teenage Robot

13. Danny Phantom

I should stop now or this list will be upgraded from 13 to 150. Lol Just trying to say I miss these cartoons and mad they replaced them with mindless crap.
---