If you have not already check out my first list
Ok so let me start this off with two things. I had to cut so much stuff. It was really rough putting this together because I started at first trying to get as many songs as possible then I was trying not to cut out all my songs for this list. Anyways, this was decided by making songs contain honorable mentions. Which helped to bring the list down.
AGAIN THIS IS NOT A TOP 15 SONG LIST (but it will be numbered by request)
I was asked to have various artists included or why they were not included. One factor is I have my own personal flavor of things that I like and two, I want to find stuff that does not automatically come up when they think about love songs.
In addition, this is going to showcase my time when I grew up so not many iconic classics here but this time around it's going to show my pop side which according to Mr. Timberlake is "Dirty" and I say messy. Because last my take, some guys were wondering if I was wavering too far into the girly section. Well, let's just say it's about to get real 2000's up in here and that means that corny embarrassing pop music. Let me throw out some names, Hanson, Spice Girls, Britney Spears, Jessica simpson. Did I just give you the chills or the willies? Yes, I'm going there. But not their songs although Spice Girls "2 become 1" did almost make the list, tee hee.
But for one gagger that asked about the Carpenters, I wanted to list an honorable mention for him
Superstar- The Carpenters (1971)
This one stood out to me. It to me is one of their more mature recordings. It has, at least to me, a less airy feel and reminds me of rainy days and Mondays (which I wanted to use but I feel that's not really considered a love song. But I really like superstar, it starts out slow but the chorus has a great hook.
"Don't you remember, you told me you loved me baby? You said you'd be coming back this way again baby Baby, baby, baby, baby, oh baby I love you, I really do"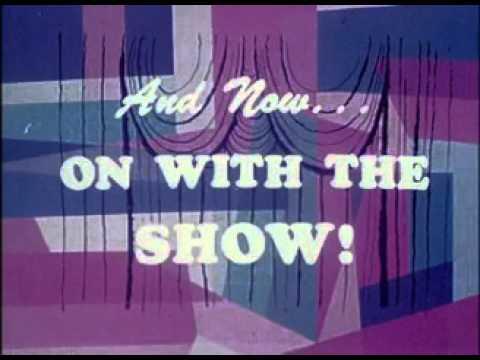 Let's start with another Deadpool song mention.
1. Angel Of The Morning- Juice Newton (1968)
So this has a bit of a country edge to it and it also is not that much a love song. "Just touch my cheek before you leave me" . But for the sake of the Deadpool reference and the factor that I always considered it a love song, until now, after looking at the lyrics.... Although what it lacks in terms of depressing lyrics it makes up for in a upbeat song that makes you hope that maybe, just maybe, her baby does not leave her...
2. Just the way you are- Bruno Mars (2010)
Now, I know what you are thinking... where is Billy Joel's song! But I kind of like the groove of this song and it is one of my favorites if not favorite Bruno Mars song right of there with Uptown Funk which is technically Mark Ronson. Bruno Mars reminds me of Michael Jacksons voice and it really feel drawn into this the song. It just feels so relaxed, hopeful, and happy. It just is such an honoring and romantic song as a owe to the girls we love. Don't change a thing, we love you just the way you are.
"When I see your face There's not a thing that I would change 'cause you're amazing Just the way you are And when you smile The whole world stops and stares for a while 'Cause girl you're amazing
Just the way you are"
3. Love Song - Sara Bareilles (2007)
I love how she is "not gonna write you a love song 'cause you asked for it 'cause you need one"
She is writing a love song on her own terms. It's adds it's own flavor and spice to the love song genre. It is such an upbeat song and it is one of those songs that you find your self singing in the car. And then find that the person next to you is watching you and you wait till they past you up and then you start jamming again. She is a great artist and I look forward to see what she will come up with next.
4. What a Wonderful World- Sam Cooke (1960)
Such a classic song and it really hits you in your soul. It makes you feel good and snap your fingers. It also makes you also makes you hope for a wonderful world past the love he was seeking. It also tells of how simple love can be and makes you think back to a simpler time when love was not as complicated or at least makes you feel that way.
"Don't know much about history Don't know much biology Don't know much about a science book,
Don't know much about the French I took But I do know that I love you, And I know that if you love me, too, What a wonderful world this would be"
5. Accidentally in Love - Counting Crows (2004)
Ok, so it's a Shrek 2 song for sure. I just saw the first seconds of this video. and wow, you get a panties shot, then you get the girl kicking a stuff animal that starts singing next to a half naked girl and a half naked guy, wow. That's kind of...I think I I'm speechless. Anyway, I have always loved this song, it is upbeat and makes me hope that one day I will fall in love on accident. But it just reminds me of the love of Shrek and Fiona and just the whole movie of Shrek 2 in general. It could very well be the anthem of the movie next to holding out for a hero. and the lyrics just make you all giddy
"How much longer will it take to cure this Just to cure it cause I can't ignore it if it's love (love)
Makes me want to turn around and face me but I don't know nothing 'bout love"
"So I said I'm a snowball running Running down into the spring that's coming all this love Melting under blue skies Belting out sunlight Shimmering love Well baby I surrender To the strawberry ice cream Never ever end of all this love Well I didn't mean to do it But there's no escaping your love"
Here it comes are you ready?
6. Shape of my heart- Backstreet boys (2000)
This slot almost went to
As long as you love me- Backstreet Boys (1997)
or Because of you- 98 Degrees (1998) and that's not Kelly Clarkson
I want to take a quick break right here! I just got finished doing number 11, whew, lot of work right! Wait, what number is this? SIX!!!!!! I JUST WORKED FOR AN HOUR FOR NOTHING!!!! Ok, as Deadpool says Maximum Effort ! Let this be a reminder to everybody PRESS THE SAVE BUTTON CONSTANTLY
Where was I? (first, save button)
So this song I felt Shape of my heart to be the more mature over as long as you love me. It just felt more vulnerable. I find myself connecting with songs that discuss my weaknesses. Yes, it is repetitive and a bit cheesy but it's powerful song drive and words still speak to me.
"please try to forgive me Stay here don't put out the glow Hold me now don't bother If every minute it makes me weaker You can save me from the man that I've become"
"Looking back on the things I've done I was trying to be someone Played my part, kept you in the dark"
"Sadness is beautiful Loneliness is tragical So help me I can't win this war"
7. It's My Life- Bon Jovi (2000)
I was close to doing livin' on a prayer- Bon Jovi (1986)
(save)
It's My Life was kind of the Livin' on a prayer for my generation. It really was my anthem growing up I always found myself belting out " I ain't gonna be just a face in the crowd You're gonna hear my voice
When I shout it out loud It's my life It's now or never I ain't gonna live forever I just want to live while I'm alive"
and it really is a spiritual sequel to Livin' on a Player
"Tommy used to work on the docks, union's been on strike He's down on his luck, it's tough, so tough
Gina works the diner all day working for her man She brings home her pay, for love, for love"
"This is for the ones who stood their ground It's for Tommy and Gina who never backed down
Tomorrow's getting harder, make no mistake Luck ain't enough You've got to make your own breaks"
It can been seen as not being love story but the music video about the main guy finding his way towards his girl drives the point home for me.
8. Love of a Lifetime- Firehouse (1990)
(save)
This is a really great 80's ballad! I actually recently discovered this song by picking up a Time-Life collection from Goodwill. It was one that I found and it grew on me. I feel like I have heard it before sometime in my life but now it's here to stay. It's got the classic guitar strings of the 80's ballads and it's just a great classic bad boy ballad!
9. Kiss from a rose- Seal (1994)
(save)
I'm always going to see this being the song from Batman Forever, that was I think a good movie thanks to Jim Carrey and Tommy Lee Jones. But while it's Batman Forever branding is in my head, I cannot deny it's soulful flow and harmony. It puts me in a haze and in a trace, and just gets me lost in it's melody. and the funny thing is, I always thought it was bay but it is light from the rose on the grey. I love how when you get the words wrong in a song and you almost make it your own. You take pride and sing the song the way you always sung it and ignore the right lyrics, lol
"There used to be a graying tower alone on the sea You became the light on the dark side of me
Love remained a drug that's the high and not the pill But did you know that when it snows My eyes become large and The light that you shine can't be seen? Baby, I compare you to a kiss from a rose on the gray Ooh, the more I get of you, the stranger it feels, yeah And now that your rose is in bloom
A light hits the gloom on the" #### bay (tee hee)
10. I Swear- All-4-One (1993)
(save)
This is another great soulful song that really gets me into trance. It just stops whatever I'm doing and has me fall and get lost into the song. I think part of it is my love for Motown, which it reminds me of and it's perfect harmony. It is such a good song. It is also is a song that keeps getting away from me. I will forget it and then rediscover it all over again. I guess that gives it some replay value for me.
"I'll stand beside you through the years You'll only cry those happy tears And though I make mistakes
I'll never break your heart And I swear by the moon and the stars in the sky I'll be there I swear like a shadow that's by your side I'll be there For better or worse, till death do us part I'll love you with every beat of my heart And I swear"
11. A Thousand Miles- Vanessa Carlton (2001)
(save)
"There all caught up" -Deadpool Let this be a lesson to you gaggers, save, save, save, and save.
Or just be smart and copy and paste off of document. Which I did a couple of times but it gets annoying having to adjust all the paragraphs because they would be slightly off.
(save)
This was really tough because I had all these others that did not make the 15 cause they could not fit....
Why Can't I?- Liz Phair (2003)
Breathless- The Coors (2000)
Everywhere - Michelle Branch (2001)
and Game of Love- Santana Feat. Michelle Branch (2002)
But, a thousand miles seemed like the most unique and more accepted choice of out the options. Especially when you have the moving piano! She is a mature artist and feels kind of like Sara Bareilles before she came out. I suppose you can but Michelle Branch in the same category as well. But what I found strange is Michelle Branch came out with an album and totally changed her style to a dream pop sound. Another surprise was former Christian artist Joy Williams, she dived out after Genesis then went into the Civil Wars, and then came back in 2015 with Venus. But like Michelle Branch her style changed. Even Vanessa Carlton had one called rabbits on the run and she changed her style too. I am not really sure why this pop feel would not work for them I feel like it would and still does but for some reason girl pop singers from the early 2000's all changed their styles.
But back to a thousand miles, it is such a fun song and you can just feel free in it and yes it is totally a girl jam and has been parodied as such. But I still like it and it is still on this list.
12. I Could Not Ask For More - Edwin McCain (1999)
I'll be -Edwin McCain and Wonderwall- Oasis were both considered but this stood out.
Because of the epicness of the main chorus.
"These are the moments I know heaven must exist These are the moments I know all I need is this
I've found all I've waited for, yeah And I could not ask for more I could not ask for more than this time together I could not ask for more than this time with you And every prayer has been answered Every dream I've had's come true Yeah, right here in this moment Is right where I'm meant to be
Here with you, here with me"
That is such a great chorus and it just fills me with passion, and I find myself singing out like a ballad to a girl that I have yet to meet.
13. Always Be My Baby- Mariah Carey (1995)
Ironically the first time I really saw or heard of Mariah Carey was when my Grandfather proudly showed me her concert because he really enjoyed her music. But I could not help be taken in but her choir like vocals and the beat of the song, which honestly she could still make sound amazing without the music, just her singing would be amazing and actually that would cool to hear. But this song just makes me want to be her baby.
"You'll always be a part of me I'm part of you indefinitely Boy don't you know you can't escape me?
Ooh darling 'cause you'll always be my baby And we'll linger on Time can't erase a feeling this strong
No way you're never gonna shake me Ooh darling 'cause you'll always be my baby"
14. To The Moon & Back- Savage Garden (1996)
Savage Garden has sooo many good songs. Truly, Madly, Deeply, I knew I loved you, Crash and Burn, the animal song. But this song stuck out to me for the same reason that I could not ask for me did, the energy of the main chorus.
"Mama never loved her much and Daddy never keeps in touch That's why she shies away from human affection, but Somewhere in a private place She packs her bags for outer space And now she's waiting for the right kind of pilot to come"
"And she'll say to him (she's saying) I would fly you to the moon and back If you'll be, if you'll be my baby I've got a ticket for a world where we belong So would you be my baby?"
15. A Whole New World- Brad Kane and Lea Salonga (1992) (Not Peabo Bryson and Regina Belle)
Yes!, A classic Disney song can be a powerful love song! Just watch the chemistry between them as they sing! It is so fun to watch them. This song pretty much sells itself. what's interesting is that it kind of does not feel like a love song but yet it is.
Hope you enjoyed my second list! and I look forward to hearing your comments! and Please share your favorites for those tuning in for the first time, the second time around.