My background; I have been working in the cosmetics industry for the past 8 years. For brands like L'ancome, Estee Lauder, and Sephora... Wearing a full face of makeup for the past 11 years.
1. Sales People Take You More Seriously
I noticed that when I had a bold makeup look, if I was dealing with customer service in the store- the managers would definitely take me more seriously, and were more careful with their tone of voice.
2. Men/Women Stare, and The Brave Approach You
While I was on public transit, or generally walking in public places, I noticed that men would look at me. This was apparent when I especially wore bold lip colors (like red), or had a smokey eye look. Women would give me compliments and were friendly.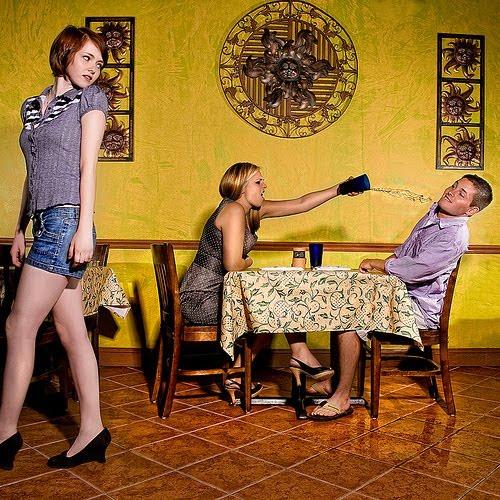 3. Ladies at Sephora Approach You Less
As compared to when I had minimal to no makeup, when I wore full makeup to go to Sephora, I noticed that the sales girls would approach me less to ask for help.
4. You Get I.D.'d Less
Whereas with less makeup I was always ID'd, with a full face of makeup I was able to order alcoholic drinks easily- without having the hassle of presenting an ID.
5. Customers Trust You More.
While at work in the cosmetics field, when I was fully done up, as opposed to the minimal requirements of eyeliner/blush/lipstick- I felt that I not only sold more, but that customers were more willing to listen to my recommendations.
---