NORTH AMERICA
American South
As North America only has a few countries, this doesn't leave us a whole lot of options. However, you can't go wrong with Southern Belles. Long considered to be the most beautiful girls in the U.S., Southern Belles take the title for North America. They have a reputation for being outdoorsy, gun-loving tomboys, yet at the same time, maintain a stereotypical feminine appearance and sweetheart attitude. Regardless of your political views, you have to admit, Southern gals are damn gorgeous!
Central America
Panama
Like the rest of Latin America, Central America has no shortage of beautiful women, but in the end, Panamanian women win the title for Central America. An exotic mix of Hispanic, Amerindian and Black, Panamanian women have the best of everything wrapped up into one package. If you can't chose between one or the other, then Panama women are the way to go! And you can't argue that they are simply stunning! There is a reason Van Halen wrote a song about this country.
Caribbean
Trinidad & Tobago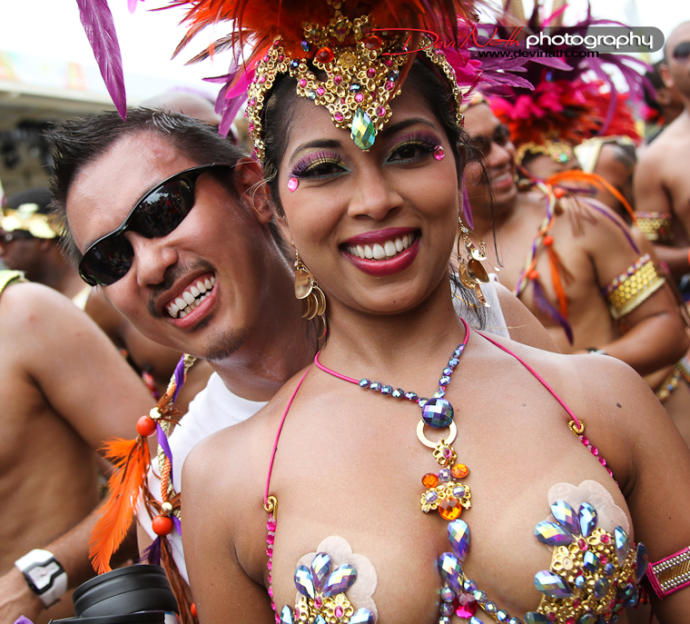 European colonialism, the trans-Atlantic slave trade, and foreign migration, has made the Caribbean one of the most ethnically diverse regions on earth. So it shouldn't come as a surprise that the islands have no shortage of beautiful women. But in the end, Trini women take the cake. Their mix of Indian and African blood, has given them an exotic look, unlike any other, combining the beauty of both worlds. And they're not afraid to show it off.
South America
Colombia
Okay, this one probably isn't a surprise. And I probably don't even have to explain this one. Everyone knows Colombian women are the most beautiful in the world. On to Europe.
Europe
Croatia
Okay, I'm not gonna lie. This was a difficult one, as Europe has no shortage of beautiful women. But one can never go wrong with Balkan girls. Though they are often overlooked in favor of Scandinavian and Russian women, Croatian girls are simply gorgeous, and have a unique beauty unmatched to even their Balkan counterparts. Croatian girls are truly special. Nothing against Scandinavian or Russian girls, but Croatian girls win out this time.
Western Asia (Middle East)
Lebanon
Western Asia is another region that has no shortage of beautiful, exotic women. But in the end, Lebanese girls take the title, largely due to the fact that we can actually see what they look like. Lebanese women in general are more Liberal then their Arab counterparts, largely due to the country's large Christian population. Modesty isn't as big of a deal here as it is in some other Middle Eastern countries, which means Lebanese women actually take pride in looking good, and showing off their beauty. This means you don't have to hit the nightclubs of Beirut, to see beautiful Lebanese women.
North Africa
The Kabyle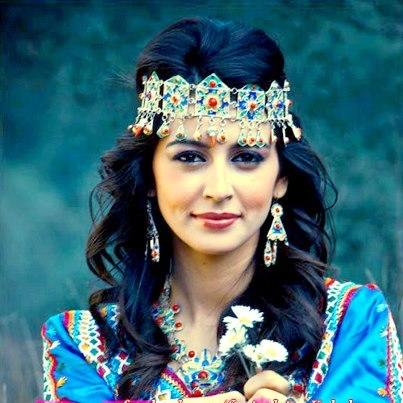 Chances are high that you've never heard of the Kabyle, which is a shame as their women are simply stunning! The Kabyle Berbers are an ethnic group found in the Atlas Mountains of northern Algeria. They are ethnically different from Arabian women, and are among the most beautiful and exotic in the Muslim world. In contrast to their Algerian counterparts, Kabyle women are known for being some of the most Liberal and secular in the Muslim world. For this reason, you are more likely to see them wearing colorful traditional dresses, then headscarves or abayas. This means that their stunning beauty, which they strongly embrace and take pride in, can be witnessed by others. Their beauty is quite mesmerizing, and after reading this, you will be kicking yourself for not knowing about them sooner.
Sub-Saharan Africa
Ghana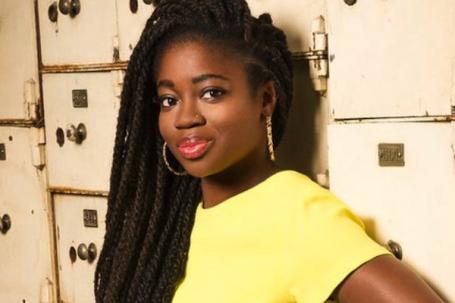 This was another difficult decision, as Africa is another vast region that has no shortage of beautiful and exotic women. Really, it was any one's game, but Ghanaian girls get it, because despite the country's high poverty rate, Ghanaian women take great pride in looking good, and their beauty and fashion rivals that of most Western women. Add to that the fact that Ghanaian women are also among the tallest in the world, which makes them that much more stunning.
Central Asia
Tajikistan
This is another country you have most likely never heard of, but after reading this, you will never forget it. Central Asia lies at the cross roads of Russia and the Far East, which has created a unique ethnic mix. This is why Central Asian women have fare skin, but Chinese features. Unlike most Central Asian countries, where women either look either Chinese or Russian, in Tajikistan the ethnic mixing is clear as day! Chinese mouths and cheek bones, combined with Russian eyes and noses, has created some of the most beautiful and exotic looking women in the world. And thanks to secular ideology, few Tajik women cover their face and hair, which has allowed their beauty to be out in the open. Even the unibrow is considered beautiful in Tajikistan.
South Asia
Punjab
South Asian women are among the most beautiful and exotic in the world, and although the region is limited to only a few countries, its ethnic diversity means there's no shortage of beautiful women. Sadly, most people aren't familiar with the different ethnic groups of this region, mainly India. The reality is, most darker girls are seen as less beautiful in Indian society, while fare girls have to deal with the constant ignorance of foreigners not believing they are Indian, because of their skin color. YES, there ARE white Indian girls, and they're damn gorgeous! No offense to the dark Indian girls, but Punjabi girls win out. For all those ignorant foreigners, Punjab is a state in northwest INDIA next to Pakistan. So YES, Punjabi girls ARE in fact INDIAN, and are regarded by many to be the most beautiful in the country, especially when they dress up for their wedding day.
Asia Proper
Indonesia
Again, I decided to ignore the overhyped Japanese and Thai girls, for something more overlooked. When it comes to the girls of Asia proper, Indonesian girls win out for me. Although often grouped separately from girls on the mainland, they are still officially Asian girls, and are more beautiful and exotic then girls on the mainland.
Oceania
Tahiti
Don't worry Oceania, I didn't forget you. This is another large region of vast ethnic diversity, and although it could be further divided into sub-regions, I decided to just give the title to Polynesian girls, as they seem to have sort of faded from pop culture. But I'm not just including them to be nice, there are many reasons Tahitian girls deserve the Oceania title. Let the picture speak for itself. There are many Western men who still find Tahitian girls attractive. Just make sure you're not looking at a rae rae.
---