This may sound ridiculous but unless you care at least on the same level as I do about men's fashion options (and enjoy looking good or stylish), you wouldn't really bother with men's style or fashion options.
And I can understand why men's fashion is limited and women's fashion choices is available plentiful. I suppose most men don't really care about good looking clothes and that is most likely because they are preoccupied with other things in their minds (work, labor, cars, tech, games, p o r n, money, fitness) and stylish clothes or accessories is at the bottom of their interest list - if at all.
And so therefore the shops don't sell them as much.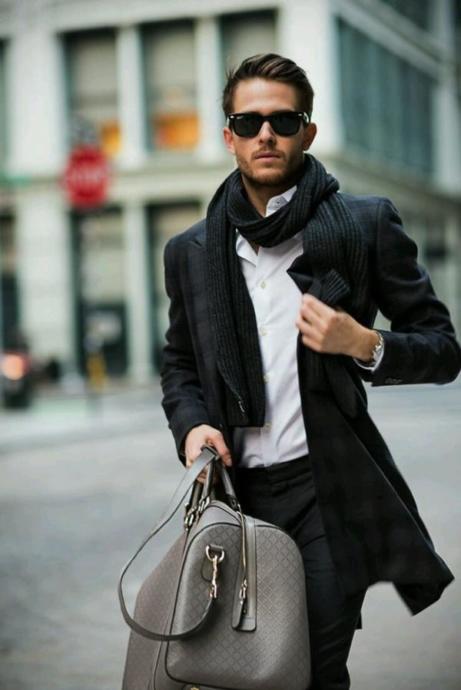 Problem - Men's clothing/accessories options are vastly outnumbered by women's clothing/accessories
I'm not going to pull random numbers by how much but I can bring some real world examples to prove my point.
I went to the mall and entered several (5 to 10) clothing shops.
I found, that more than half of these clothing shops sell clothes/accessories products, that are only for women (heels, dresses, skirts etc...).
And the lesser half of the clothing shops, that sell clothes for men too? I found, that the store is filled up by approximately 60% women's clothes/accessories, 20% child clothes, 5% headwear/socks/misc and the remaining 15% (at best) is men's clothing/accessories and so this renders men's fashion choices severely limited and they are more unlikely to find something, that they like to wear and then look into the mirror. This may force us men to do our purchasing online without being able to try them on first.
Another example I have is with umbrellas. I was looking for umbrellas recently and I found, that the umbrellas for men are mostly nothing but plain and black. 9 out of 10 umbrellas (for men) looked like this:
But the umbrellas (for women) are the opposite: 9 out of 10 umbrellas came with any sort of design and various variants. Something like this here:
My point here is there are pretty cool looking umbrellas too but the vendors/manufacturers just slap a label on it like it's for women only. I mean take a look at this umbrella and you'll understand my perspective, that it will look cool on either gender.
Furthermore women have more than several options in what style they can appear. They can appear:
Classy
In a suit
In a dress
Underdressed/revealing/slutty
In a bikini
Casual or light
Trashy/hobo-style/working class
Colorful
Sportswear
Now correct me if I am wrong but men's options in what style they can appear is far less than for women. AFAIK these are:
Classy
In a suit
In shorts/swimming wear and topless
Casual or light
Sportswear
Trashy/hobo-style/working class
From these bullet points I can see fewer style options on the men's side but perhaps I have not witnessed everything yet. Of course I can't list everything because the list would be too big. While women have make-up men have beards. While women wear earrings men wear watches. And then some things also intersect such as hats, coats, scarves, boots, pendants, gucci and rings for both men and women. The list goes on and you get the idea.
At this point in 2020 I am kind of shocked, that businesses aren't coming up with more good looking clothes/accessories for men or for unisex. They can definitely make some revenue out of it since there's a serious lack of these but the bigger question is: Is there a demand for it (besides me of course)? As I see it - not really. How sad!