It's your brain
The human brain is made up of different levels and one of these levels is essentially responsible for making us get addicted to cream cakes, drugs, and fancy people like mad for around 4-5 working days. Crushes come from your limbic brain, which is the part we share with animals. It's responsible for basic functions, like your heart beating and breathing in and out.
Our limbic brain just wants dopamine. It wants as much dopamine as it can get, because it feels so good, and sex provides dopamine.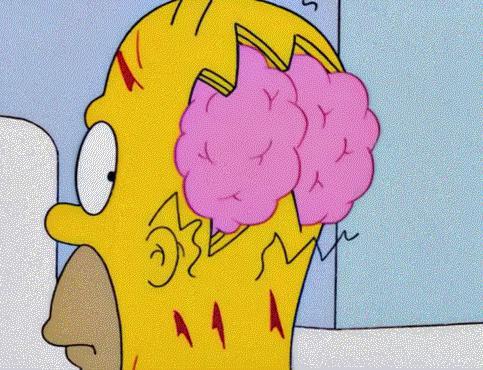 There's an evolutionary reason
Our limbic brains haven't evolved since two million years ago, and in those days, the kinds of things that normally would have been attractive would be a guy with resources.
So guys with resources means a rich guy, an older guy, or someone who looks like they'd be a good hunter. Nowadays the kind of man women want is different – women probably want someone kinder, more sociable, a nice guy rather than a bastard, but the limbic brain doesn't know that.
So your limbic brain goes after someone inappropriate, or someone you find mega sexy, because it's operating on a 'WILL HE HAVE GOOD SPERM AND POWER' basis, even if your rational mind gets turned on by the stability of the nice guy.
Even if you're in a relationship, you'll still have crushes
You'd think that men would get way more crushes than women, if it was all about the primal instinct – but that's where it gets really interesting. While the common perception is that men are designed to spread their wild oats and women are designed to pine after just one oat-spreading man, it's actually all bollocks. And to do with bollocks. No, really.
Basically, women are probably designed to have the stable, dependable man and also shag a hot sexy inappropriate one (if our cortexes didn't exist).Thankfully, our cortexes keep our rampant limbic brain in check for most of the time, but when it bubbles to the surface... well, that's when a crush happens.
It controls the clothes you wear
Research from Manchester University shows that women subconsciously try and attract men when they're at their most fertile – regardless of whether they're in a relationship or not.
'Female monkeys' genitals and bums go red during their most fertile time, but human females are cleverer and now hide the signs of wanting to have sex with someone. A recent study, though, found that women are a lot more likely to wear sexier clothes during their most fertile period. And they don't realise it.'

You can stop it, or help it
It's basically about recognising what's going on, and consciously telling yourself you're being silly.
It's tough – go and ask any heroin addict, and they'll tell you it's not easy. Once your limbic system is used to the regular level of dopamine coming in, it's going to make you do things. The best way to deal with it is to avoid getting into the habit of having crushes all the time. But if you do have one, give it time,.
'Consciously tell yourself that you're not going to let your limbic system rule you. The more you practise doing that, the more control you'll start to have. Another strategy is finding an alternative activity that gives you dopamine.
---