Just for laughs
1. Funny but gross: "My love for you is like diarrhoea, I just can't hold it in."
2. The most cringy: "Girl you fine, I'll drink you like wine"
I have no idea how a guy "drinks" a girl. Someone explain this.
3. Funny but corny: "Are you a beaver? Cuz dammmm!!!"
4. The most pathetic: "I know an angel like you will never look at a guy like me but could you?"
Oh my. Where do i begin with this? Low self esteem is a turnoff.
5. Cute but geeky: Hey, my name's Microsoft. Can I crash at your place tonight?"
6. Most creepy: "You don't know me but I know you."
Creepy AF. The guy followed me around for a week.
7. The classic: "If I could rearrange the alphabet, I'd put 'U' and 'I' together."
8. The winner: "Hey. How you doin?"
This one is the best especially if you say it like Joey. Its cute, simple, sweet, sexy and affective all in one. It makes me blush all the time.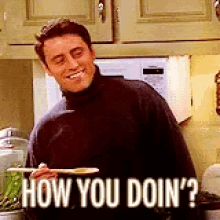 ---