A "REAL MAN" will not only be celebrated on International Men's Day, but with every day that passes!
Today I want to dedicate this tribute to the "REAL MEN" of GAG and the "REAL MEN" all around the world!
It is so important that you watch the 4 music videos that I have embedded into this myTake if you at all can. Without it, you may never get the emotional essence of what it is I am really trying to say.
Thus, you could depart this myTake confused, and possibly even miss my bigger point altogether. The most important video being the last one.
And don't forget to click on the little box at the bottom right of each video to enlarge it.
What I so love about a "REAL MAN" ...ok, get ready, because here it is!
NO TWO MEN ARE THE SAME
Diversity is the spice of life, we all have unique features and aspects to us that make us different from everyone else.
What is it about you that is different and makes you stand out above all others?
I love a man who is unique unto himself and like no one else on earth!
Are you a man that is not afraid to be a man? ...or have the radical feminists frightened you away?
Listen to CHICAGO as they fearlessly tell you what they are ...oh, and turn up the volume ...
Are you the man of your girl's dreams?
Can you be the keeper of that dream?
Glenn Hughes sings about being one guy who is and who can. He sings, "I'M THE MAN"! ...Are you? ...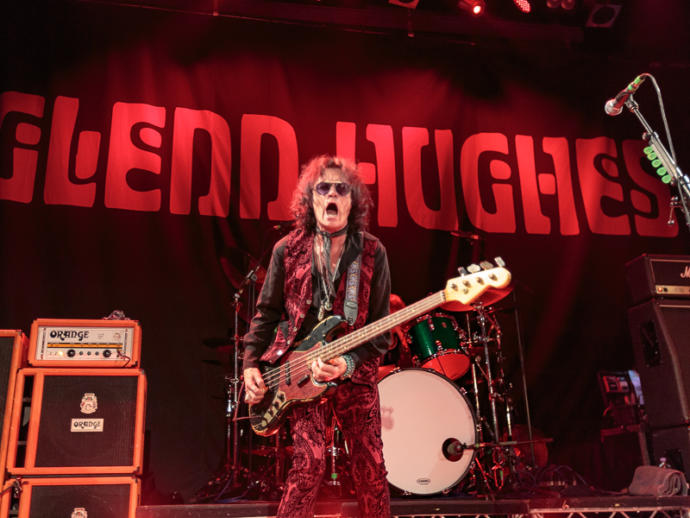 And what about your girl? ...Can you Love Her Like A Man? ...Well? ...Can you? ...She wants you too! ...
A "REAL MAN" IS CHIVALROUS …YES! ...I SAID IT!!
Yes, I've read all the negative ne'er-do-well comments about how it's old school and no longer relevant, blah blah blah. Well, let me tell you this …a man whose wife and children are being attacked and will not fight to save them is not the "REAL MAN" that I am speaking of …SORRY!
A real man will fight to the death to protect what is his - that which God has given him!
A "REAL MAN" is not lacking in any of these …RESPECT, HONOR and TRUST
A "REAL MAN" will have respect for himself first, as only then can he respect those around him that are worthy of his respect, and with it he brings his own honor and trust to the table.
Finally, a "REAL MAN" will never cheat on his girl, NEVER EVER ...HELLO? ...IS ANYONE LISTENING?!

The real men reading this now, know what I am talking about.
Finally, what is the next step if you are a "REAL MAN"? ...Here it is ...you want her to be your "FOREVER WOMAN" ...And there's only one way to make that happen ...listen again, I said ONE WAY -
...You have to be her "FOREVER MAN"!

Are you really her ..."FOREVER MAN?!" ...
To you, the "REAL MAN", thank you for being her example of what her "FOREVER MAN" really is!
I LOVE YOU!
---