Okay, so before I start, I just want you to let you know that this story is 100% real; I am not and attention whore looking for compassion and empathy. I just feeling like sharing a friend's story and I want to spread awareness of what bullying can do and how it can leave deep scars.
Thank you.
Here's some background information:
My friend was born on February 2, 2001. She has a twin. Her mom works as a nurse and her dad is a telemarketer. Her dad was married earlier and has sons aged 39 and 29 with their own families. His first wife died from cancer.
I will change the name so I'll call my friend Elina; Elina I have been in the same class for 9 years now.
Her Story
She was born into a middleclass family with her twin who I call Alexandra in this story. Her life was fine till the age 7. She and her family owned (and still do) a camper van and they traveled across Europe to Italy. She has sent me many cards :) She was happy.
She turned 7 and went to school. I met her and we grew close very quickly. In second grade I noticed some of our classmates starting to bully her. We told the teachers so it stopped...for a moment. In third grade, the bullying got worse. She was called names and pushed. In 4th grade she was beaten by 3 guys from our class. She simply stood up for herself when it happened. She had noticed what was going on in her family. She noticed how sad her mom was. Her dad was always drunk. So it logically meant yelling. And lots of fights.
Many times they would take it out on Elina, and she accepted it, but she wanted to protect Alexandra, since she was the older of the two. She started reading tons of books. Maybe that's why the guys always picked on her. The girls did too. She was a major Harry Potter fan and she felt relieved to read and let her sadness go. It got worse in 5th grade, though. Her parents were both drinking heavily, and all Elina's friends including me were bullied. Elina was trying to fit in. In 6th grade she realized that she would never ever fit in with the class.
When we went to 7th grade to a different school, the bullies were all there. Everyone from our school went there automatically for grades 7 - 9 because it was the nearest school. I noticed how sad she was. The bullying stopped when we went to the principal but we still didn't fit in. She had started to cut herself even if she covered it well. Her parents were worse then ever. So when her annoying friend complained to her that she wasn't being nice to her, even though she was, she dragged her to a school therapist...and Elina told the therapist everything, including how she had tried to commit suicide and wanted to die so bad.
A B1 file was made about her. It means that she was in life-threatening danger and should have been taken to a hospital by ambulance. But her mom was quicker. She was then taken to the hospital and from there to this hospital ward for suicidal teens. I remember it was a Monday in April 2015. She was there for the night; she told me she had to get blood tests to see that she hadn't used any drugs. She had been contacted by the government's child welfare earlier, but they didn't think it was "important". But now they took notice and she met two child welfare workers (both women) in school with the school nurse and therapist.
A month went and a child welfare report was made of her. More than 3 times. She told me she had been fighting with her parents a lot recently. Then it was the last week of school and on Thursday evening, she had a mature fight with her parents. She had a panic and anxiety attack and started to panic. She told me she couldn't breathe so she ran. She packed few clothes as fast as she could. She rang me and she was so damn scared that her parents would come after her. My dad picked her up from our school.
Next day she was picked up from school and taken by the child welfare people. She packed up her things and went with her sister. They lived with other teens for 2 months; the whole summer. They couldn't live with their parents. Her parents became depressed and stopped drinking. For a while... she got home and 8th grade started. One of her bullies told everyone what had happened with her parents, so she started cutting again. She attempted several suicides and she started to visit a psychiatric clinic for teens during the summer. She still goes there. She's got some heavy meds to try to ease her anxiety. She also told her teachers about her past and they are understanding. Thank God.
But she was bullied again. Every time when she argued with her parents they would bring up how she had destroyed the family.
Time lapse to May 2016. She started dating this guy. But it turned out he was abusive; he would hit her and tell her she was worthless, and so did her parents. She was close to committing suicide again, even though she had been clean from cutting since February 5th. She eventually broke up with that asshole.
Her summer went fairly well, though she was sexually harassed by 60 - 70 year old man, which left scars. She also cut again at the end of the summer, but I helped her to get over it.
Now she is doing a bit better I suppose. She is still on heavy meds but she'll be fine. Her parents still drink and abuse her verbally. There are 15 child welfare reports made of her and that's a lot.
Now there was my friend's story.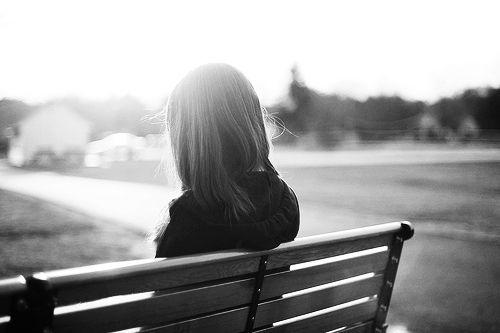 She has been through some shitty stuff, aye?
Well. One thing I have to tell you. That girl...Elina. Is really me. I wanted you to know the story before telling the person whose story it is, it's me.
Thank you if you read this far. I just needed to let it out. Also, I am not accusing any member mentioned here. They are or at least were friends of mine in here, whom I wish would know my story. None of them have ever bullied me and I love them.
@Paris13 @B4TM4N @RJGraveyTrain @RainbowFanGirl @Triss I would wish that these people at least would see this.
Love, Isela 💙 #storytime