We are living in very stressful times right. With so much going on in the world, it's easy to feel overwhelmed. If you're like me and prone to overthinking, then you probably deal with stress and anxiety every day. That's not a way to live!! So how do we fight it? I'm glad you asked! Pull up a chair while I share some tips on how to minimize the stress in your life.
Dance It Out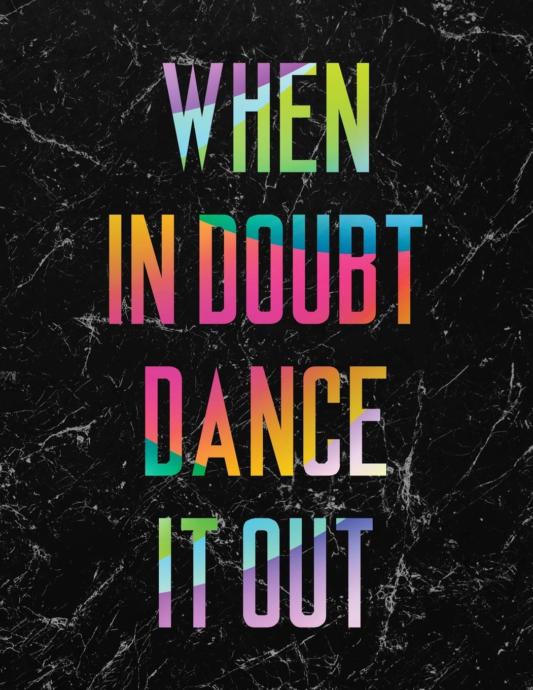 I don't know about you guys, but music is a major part of my life. I love all different genres and will literally spend hours every day just getting lost in the beat. When I feel extra stressed, I've found that turning on some tunes and dancing my heart out helps to alleviate some of that stress. I usually turn on old 90s music (boys bands? uhh yes please!) and see if I can remember some of that awesome choreography. After awhile, I'm so busy laughing at myself and going down memory lane, that I forget why I was even stressed. So the next time you feel like you're in over your head, dance like no ones watching and see if that doesn't instantly brighten your mood.
Learn A New Hobby/Do Things You Enjoy
How often are you doing things that make you happy? Many times we get lost in trying to do everything for everyone else, that we put ourselves on the backburner. We have to make sure that we're also tending to ourselves the way we tend to others. Take some time to do things that YOU enjoy. I personally love to read. I haven't been able to read as much as I did in the past, so I set a goal to read 100 books this year. It has felt SO good to get lost in a book again. Spend some time doing those hobbies that make you feel good. Or, if you've been wanting to try something new, do it! You'll be surprised at how the stress melts away when you're doing something that you enjoy.
Write It Down
Funfact about me: I have kept a journal since I was 10 years old. There was a lot going on in my life at that time and I felt like I had no one to talk to. So one day I started writing down everything I felt, and to this day it is my go to. When I'm feeling overwhelmed or like I'm at my tipping point, I grab my journal and I don't stop writing until I feel better. This next step is most important. When I'm done, I LET THAT SHIT GO. Once I close that journal, I leave everything that was written there. I do my best not to dwell and I move on. Sometimes it's easier said than done, but it is so beneficial! Think of it as you emptying the bottle. The same way that you can only fill a bottle up before there's an overflow, you can only pile so much on yourself before you break.
Get Outside
Sometimes all it takes to brighten a mood or relieve some stress is a change of scenery. Even if you don't really enjoy nature, just getting outside and breathing some different air can improve your mood. Go for a walk or jog. Have a picnic in the park. For me, I absolutely LOVE watching the sun set. I love how the sky is painted beautiful colors. It is such a relaxing feeling. Even at the end of a particularly rough day I know that if I can get outside to see the sunset, my mood will shoot up. Getting outside can also help with blood pressure and is a natural boost for energy and your immune system. So log off, shut it down, and get outdoors!!
Cry It Out
Thanks for reading! ✌🏾❤😎
Being in a constant state of stress is probably the worst thing you can be. Stress has so many negative effects on you. Most of the time, little things can make a big difference. I hope you've enjoyed these tips and put them to use!
When all else fails, cry It out! Sometimes you need the release that comes with having a good cry. When nothing else works. When you feel like you've reached the end of your rope, let those tears fall. It is 100% ok to cry. It does not make you weak. It does not mean you are less than. Holding it in does you no good. So let it flow. And I promise you'll feel better afterwards.