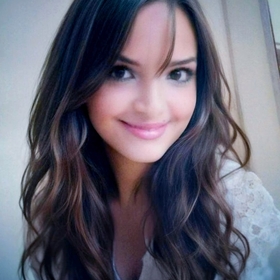 myTakes
8 mo
Can Virtual Friendships Be True?
*This myTake is based on my personal opinion. Thanks! "Appreciation, respect, support... There are many ingredients of friendship that do not require physical presence. However, are they enough to hold the bond through a screen?" Technology has evolved the ways of communication and relationship,...
10 mo
The Prince Charming Factor
Important note: This myTake can be controversial since it can be misunderstood. I'm NOT saying every single good guy or nice man is using you or being untruthful. To avoid any kind of wrong comments (and absurdly nasty words), I am already clarifying the topic here is very rare but not a rule....
10 mo
Flirting Life Hacks For Guys
This myTake was inspired by a previous one from @Jjpayne, who so kindly "passed me the torch" ~ a code word to say he's busy watching Netflix. Respect! LOL Life is full of daily tests and momentary difficulties and the dating scene is no different. Stress increases when a problem suddenly...
10 mo
What Relationship Experts Think About Love
There is no more complicated and yet desired thing like love. To have a perfect relationship is the goal of many people but not everyone knows what this perfection consists of, how to find the ideal partner and even the secrets to keep this long-awaited fairy tale. To help us better understand...
11 mo
Romantic Ideas For Long Distance Relationships
This myTake was inspired by an anonymous question about original and romantic ideas to do when we are in a long-distance relationship. It is not easy but it is possible to keep the passion alive, even with an ocean separating a couple. From the simplest to the most original examples, here's my...
11 mo
Why You Shouldn't Date Your Type
Fall in love with someone who makes you glad to be different. They say "opposites attract" but most people tend to date someone with similar tastes. After all, when a couple realize the many things in common they have, they get even closer. However, even though it may seem like a challenging...
11 mo
If There Are Many Excuses, There Is No Interest
"Rain check?" Someone who offers you a lot of excuses is someone who has no interest in you. How can we tell if our time and love is being reciprocated if we feel like shit? Are we just overreacting and reading things in a wrong way? It seems that some of our relationships still exist just...
11 mo
Are You Dating a Psychopath?
Do you ever feel like you're stepping on eggs constantly in your relationship?Do you have a persistent feeling that something's not right with your boyfriend? The man you thought was incredibly charming can be a real psychopath! I'm writing this take because I caught myself realizing I've dated...
1 y
Learn To Say NO!
I decided to write this take after asking a question about it this week. I asked about the struggle of saying no, and they changed the topic from Relationships to Girl's Behavior. Unfortunately, this does not only happen with women and has little to do with sexuality. If your life is exhausting,...
+1 y
Why Happy People Cheat
Infidelity happens in good and bad relationships. This happens even in open relationships, when sex with other people is carefully negotiated beforehand. The freedom to leave or to divorce didn't end the act of cheating. This act is not always related to marital problems. Yes, on many occasions,...
+1 y
Signs That You Are Dating The Right Person
It is important to recognize a person or a toxic relationship, but we hardly ever talk about the opposite situation. Can you recognize when you have the right person next to you? We're tired of repeating that "nobody is perfect" and we end up with less than we deserve. However, there are people...
+1 y
How To Know If You Are In A Toxic Relationship
How many times can you accept the same apology? What is a Toxic Relationship? A toxic relationship contaminates your self-esteem, your happiness and the way you see the world. Toxic relationships can come in all shapes and sizes. It can happen to men and women and sometimes are easy to identify...
+1 y
What Is The Difference Between Love And Passion?
Passion makes us stronger. Love makes us better. We grew up hearing that Passion is different from Love. Defining something so subjective is a really complicated task and people have a hard time separating one feeling from the other. After all, what's the difference between love and passion?...
+1 y
Let's Talk About Long Distance Relationships
There are many ways to understand love, many ways to love and to feel loved, but some of them are judged negatively by those who fail to understand them. One of these peculiar ways of loving someone is to love from a distance. Yes, I'm talking about LDR's: Long Distance Relationships. Love is...
Xper Points 32,706
Moderation Success Rate
No. Superb Opinion