Okay I am 5'8 and I have myself felt bad about my height and have often wished I was taller. While I can't change my height I also shouldn't feel limited by my height. And I have heard a lot of men on this site complain that they aren't tall enough and wish they were taller but its important to be proud of you're height. So here is my list of famous men that are under 5'10
1. Audie Murphy
Standing at 5'5 Audi was always short but that didn't stop Audi from becoming one of the most decorated soldiers in American history. Audi was most famously known for ordering his troops to retreat into the woods and he maned of Germans with just a rifle while waiting for reinforcments to come in. Audi then went into a burning tank and then manned the machine gun and fended off a whole german squad and was later given the medal of honor. Audi later went on to become an actor and write a famous memoir called "To Hell and Back".
2. Hershal W Williams
Standing at 5'6 Hershal was orginally rejected from the military for being to short. However this didn't cause him to quit. He eventually was able to join and joined the marines. He is known for being in two jima and while under heavy fire he took out his flamethrower and took out several Japanese machine gun posts to make way for American tanks. He was later given the medal of honor in 1945 by Harry S Truman.
3. Ray Rice
Standing at 5'8 ray Rice attended Rutgers University and was drafted in the second round of the 2008 NFL draft. Ray played running back with the ravens from 2008 to 2013. Ray was a 3 time probowler and named all pro twice. Ray was the AFC rushing touchdown leader in 2011 with 12 and was named an AFC champion in 2012. During his time with the ravens ray had 37 rushing touchdowns, 6,180 rushing yards, 4.3 rushing average, 359 receptions, 3,034 receiving yards and 6 receiving touchdowns. Ray is also ranked as the Ravens' second all-time leading rusher behind Jamal Lewis 7,801 with 6,180 yards, and is also second in rushing attempts 1,430 and rushing touchdowns 37, and third in combined touchdowns 43. ray has rushed for 6,180 yards and has 37 touchdowns in his career.
4. Wes Welker
Standing at 5'9 wes attended Texas Tech University and went undrafted in the 2004 NFL draft. Wes played wide reciever San Diego Chargers, New England Patriots and now plays for the Denver Broncos. Wes is a 5 time pro bowler and was named all pro four times. Wes set several NFL records. The most seasons with 100+ receptions: 5, the most seasons with 105+ receptions: 5, most seasons with 110+ receptions: 5, most seasons with 120+ receptions: 2, most consecutive seasons with 110 receptions: 3, most games with 10+ receptions: 18, most games with 11+ receptions: 12 (tied with Marvin Harrison).
Most games with 12+ receptions: 9
Most games with 13+ receptions: 5
Most games with 15+ receptions: 2
Most games with 10+ receptions in a season: 7
Fastest receiver to have 500 catches with one team (New England Patriots) (70 games)
Longest touchdown reception: 99 (2011 vs Miami Dolphins)
Most receptions of any undrafted free agent in NFL history: 871 wes also set several dolphins franchise records Most career kick return yards: 3,756
Most career combined Kick and Punt return yards (4,988)
Most all-purpose yards in a single season: 2,208 (2005)
Most punt return yards in a single season: 464 (2004) wes also had 890 receptions, 9,822 yards and 50 toudowns
5. Jose Altuve
Standing at 5'5 Jose is the shortest active MLB player. Since 2011 Jose has played second baseman for the Houston Astros. Jose is a 3 time MLB all star and won a silver slugger award and was also named al batting champion and al stolen base leader. In 2014, he became the first player in over 80 years to reach 130 hits and 40 stolen bases before the All-Star Game. That same season he became the first Astro to win the batting title after hitting .341. During his career Jose hit 31 homeruns, had 784 hits, 212 runs batted in and 165 stolen bases and a 304 batting average.
6. Dustin Pedroia
Standing at 5'9 Dustin started playing baseball for the Red Sox in 2006 and has been playing ever since. In Dustin's career he has been a 4 time all star, won two world series, been named the al mvp in 2008, also won the silver slugger award in 2008, won the gold glove award four times, was named al rookie of the year in 2007 and won the fielding bible award 3 times. During Dustin's career he has batted 299, had 1,458 hits, had a 115 home runs and 580 runs batted in.
7. Isaiah Thomas
Standing at 5'9 Isaiah is the shortest active nba player. Isaiah played for the University of Washington and was drafted in the second round of the NBA draft in 2011. Isaiah played for the Sacremento Kings and the Phoneix Suns and is currently playing for the Boston Celtics. Throughout his career Isaiah has started a 154 games and has 1453 field goals and has scored 4415 points.
8. Nate Robinson
Standing at 5'9 Nate played college basketball for the University of Washington and was drafted in the first round of the 2005 NBA draft. Nate played point guard for the New York Knicks, Boston Celtics, Oklahoma City Thunder, Golden State Warriors, Chicago Bulls, Denver Nuggets and the Los Angeles Clippers. During Nate's career he was a 3 time NBA slam dunk contest champion. Also during Nate's career he started 106 games, had 2458 field goals and 6807 points scored.
9. Nathan Gerbe
Standing at 5'5 Nathan is currently the shortest active player in the NHL. Nathan played college hockey at Boston ollege and was drafted in the fifth round of the 2005 nhl draft. nathan played for the buffalo sabers and is currently playing on the Carolina Hurricanes. Nathan plays center. Throughout his career in the NHL Nathan has played in 347 games, had 55 goals, 76 assists and a 131 points.
10. Martin St Louis
Standing at 5'9 Martin played right wing in the NHL for the Calgary Flames, Tampa Bay Lighting and the New York Rangers. During his career Martin was named an NHL all star six times. He was named a first team all star in 2003 and won the art ross trohpy. He also won the Lester B. Pearson Award, the Hart Memorial Trophy, and the stanley cup in 2004. During his career Martin played in 1,134 games, had 391 goals, 642 assists and 1,033 points.
11. Demetrious Johnson
Standing at 5'3 Demetrious is currently a flyweight fighter in UFC. He is currently the flyweight champion in UFC and ranked as the best flyweight fighter in the world. Demetrious also landed the most takedowns in UFC Flyweight history and holds the record for the latest finish in UFC history with a submission win at 4:59 of the fifth round against Kyoji Horiguchi.He is also the only UFC fighter that recorded 10+ takedowns in three different fights. his current record in ufc is 22-3.
12. José Aldo
Standing at 5'7 Jose is currently a featherweight in UFC. He was named Sherdog's 2009 Fighter of the Year. As of August 10, 2015 he is #1 in official UFC pound-for-pound rankings and ranked the #1 Featherweight in the world by Sherdog. His current record in ufc is 26-1.
13. Manny Pacquiao
Standing at 5'5 Manny is currently a boxer and one of the best boxers in the world. His boxing record is 57-6.
14. Floyd Maywhether Jr.
Standing at 5'8 Floyd is ranked as the best active boxer and the 7th best boxer of all time. He is well known for beating manny pacquiao his boxing record is 48-0.
15. Al Pacino
Standing at 5'7 Al Pacino is a famous actor who is well known for his roles in the Godfather, Serpico, Dog Day Afternoon and Scent of a Woman.
16. Tom Cruise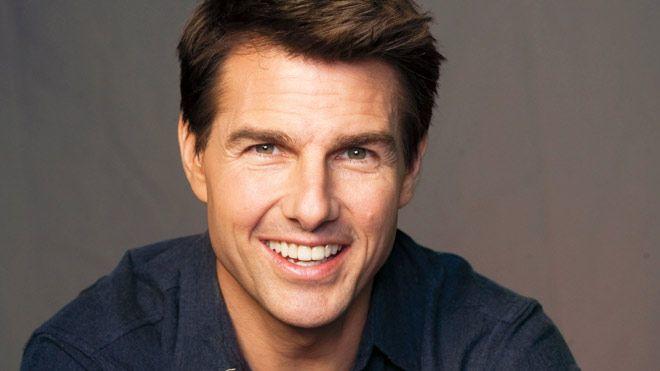 Standing at 5'7 Tom is best known for his roles in Top Gun, Mission Impossible, Jerry Magurie and Born on the Fourth of July.
17. Bob Dylan
Standing at 5'7 Bob is an American singer-songwriter, artist and writer. He is known for making songs such as like a Rolling Stone, The Times They Are A Changing, Positively 4th Street and Desolation Row.
18. Bob Marley
Standing at 5'7 Bob was a Jamaican reggae singer, song writer, musician, and guitarist who achieved international fame and acclaim he is known for making songs such as No Woman, No Cry, Three Little Birds, Get Up, Stand Up, Sun is Shining, Is This Love, One Love.
19. Harry S Truman
Standing at 5'9 Harry was the 33rd president of the United States. Harry is known for Forcing Japan to surrender in 1945 through the use of atomic bombs on Hiroshima and Nagasaki. Assisted in the founding of the United Nations, Issued the Truman Doctrine to contain communism, Passing the $13 billion Marshall Plan to rebuild Europe, including the Axis Powers of both World Wars.
20. Winston Churchill
Standing at 5'6 Winston Churchill was the prime minister of england during World War 2. Churchill was also an officer in the British Army, a historian, a writer (as Winston S. Churchill). His accomplishment as prime minster were not allowing Hitler supremacy over Europe by fighting off the Luftwaffe.
Harassing Hitler through North Africa.
Helping Russia through the US convoys in the North Atlantic.
The most important: bringing in the US on the Allied side.


Okay I am all done with my list. So you see ladies size dosent matter. And I feel a lot better about my height and you men should feel better about it as well because if you're shorter than 5'10 you're in good company and being under 5'10 is nothing to be ashamed off.
---