So in the Terminator franchise, today, August 29th, is the day of the nuclear war that nearly destroyed mankind and paved the way for the rise of the Machines...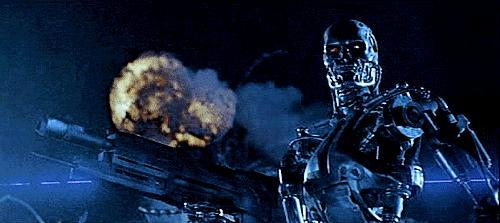 Will YOU join the Resistance and save mankind?

Or are you one of the infiltrators?
---
Most Helpful Girl
The machines have failed in their attempt.
Most Helpful Guy
woke up.. sun is shining and we are still at each others throats about a so-called "Tan Man" and the neocon term "Hildabeast" or "Hitlary"... Nothing has changed. Its a new day, same stuff. Ground Hog Day... That is all..
media0.giphy.com/media/k9XrZaAJuQyMU/200_s.gif