Trust can take years to develop, but it can be destroyed in a second. People with trust issues most of the time had negative expiriences themselves in the past OR they've seen people that they dearly love getting "betrayed". For example, children of divorced parents are more likely to have trust issues in future relationships because they lived the "betrayal" through their parents.
Here is how to deal when your partner has trust issues.

1. Realize that it's not about you.
When you realize that your partner does not trust you fully, at first you think that you did something wrong. It's the normal thing to do, but you have to realize that this isn't about you. They have had these issues A LONG TIME before you came around, and they can't just let their guard down even if you never gave them an excuse not to trust you. These people lived their life that way, and you are an important part of it. So do not take it personal.
2. Support them but do not try to fix their problem.
You are important for them, you really are. But you can't "fix" their trust problems. First of all it is not your job to do it and secondly you just can't. What you can do is be there for them when they need you, and support them, this is the only help that you can give them and believe me it's more than enough.
3. Be patient and trustworthy.
Since you can't stop your partner from having trust issues, what you can do is be honest and dependable. If you are being right, they might not show it at first but they will feel much better. Be affecionate with them and do not let them have second thoughts. When your partner is having a hard time it won't just pass overnight so you have to be patient and understanding.
4. Do not give up on them.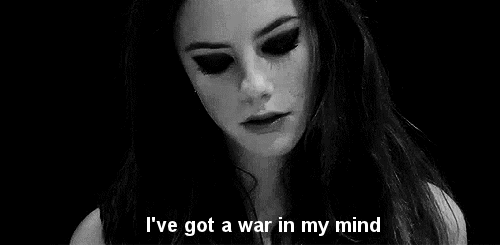 Some moments will be difficult, and as a normal person you might just not want to deal with this anymore and express it. Probably after the intense thoughts will be gone you'll change your mind but the damage will be already done. If you make them even for a second believe that you are leaving, they realize how easy is for you to just disappear from their life and how painful it is. So even if you come back they will push you away, because they don't like how much impact you had on them. So if you want to start a relationship like that be ready (as much as you can).
5. Do not let them control you.
You have your own life and your own boundaries. Sometimes trust issues will lead to him/her try to control you. You should never put your own happiness lower than others no matter how much you love them. Your goal is to win this not let it win you.
-The End
---