I'm tired of the constant oppression I face as a left-handed person! AHHHHHH-
I'm just kidding. You read that correctly, I'm a lefty. We are quite rare as well, as only 10 percent of the population has their left hand as their dominant hand. The rest of the population is either right-handed or ambridexdrious. That means that they have control of both of their hands.
Let me tell you, being left-handed is not easy, and there are little conundrums we face on a daily basis. I could go on and on all day, but let me just limit myself to these twelve issues we lefties face:
1. Walking into a room of these is your worst nightmare.
Desks made for right handed people all around, and not just that, they are so tiny! You have to contort your body like an olympic gymnast you want to write on these bad boys. Your hand will fall off the side and stuff. But you know, there's always one or two leftie desks way in the back of the room.

2. Using spiral notebooks.
Writing in these are a pain, and the rings dig into your hand as you try to write and you end up with indents in your hand. Taking notes in class is not so comfortable when this happens. What could be much worse than this? Oh, I know…

3. BINDERS.
It's nearly impossible to write in these when you were born left-handed. You have to slide your hand between the rings, then when you reach the bottom you have to do the same with the bottom two.

4. Lead and ink all over your hand.
Since our hands are touching the places where we just wrote, all of the goop we have just finished writing smears, and ends up on the side of our hand. What fun. While drawing, my hand ends up like someone had puked a rainbow on it.

5. Hitting elbows with the righty.
It's never fun when you're placed next to one.

6. Scissors hate you.
You only have two options: You find a pair of left-handed scissors, because they won't cut, or you're forced to use your right hand.

7. The cup holder in your car is on the right side.
FML. So you're saying I have to hold my drink with my right hand? Cruel, just cruel.

8. Can openers.
Our worst enemy. This is why I own an electric one.

9. Ice cream scoopers are judging you.
Why, Just why?
10. The feels that baseball mitts give you.
They're virtually unuseable and we need to use that one sweaty left-handed one way in the back.

11. The number pad of the keyboard is on the right side.
So we're forced to use the lame keypad at the top. Oh, and the mouse is on the right side as well. Will the tyranny ever end?

12. Mugs.
Nobody can read the funny phrase on them, so what's the point?

13. Those feels when you see someone else who is left-handed.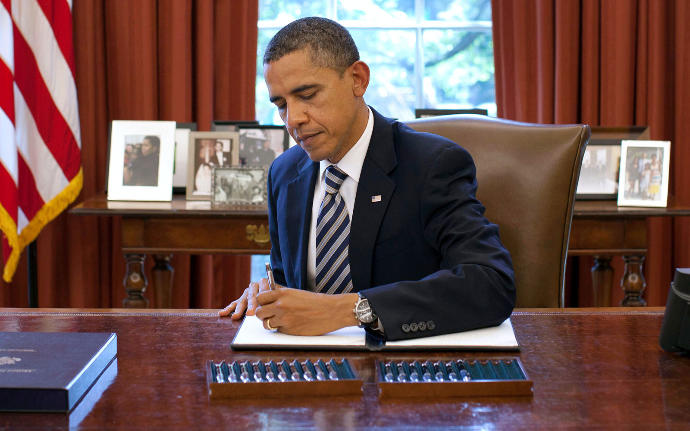 OBAMA YOU DA MAN.
SCARJO IS LEFT-HANDED!
SO IS OPRAH!
ANNA AHHHH-
Well, that about does it for this little rant. Which hand is your dominant hand? Do you know anybody who is a lefty? Besides me, of course. What other issues do you face if you are a south paw user as well?
Thanks for reading! :)