For those of you who do not know, today is National Coming Out Day, which is an annual civil awareness day that. Today is the 28th Anniversary that celebrates the coming out of the LGBTQ or as an ally of it. Obviously, one does not have to be LGBTQ to be an ally.
As I was going to campus today, I walked past a podium outside, the weather is beautiful where I live despite the blaring sun and the lack of clouds. Although I was wearing sunglasses, I could make out a sea of rainbow colored banners and an audience full of people. I saw a few cameras, had I stumbled upon something on accident, the pathway was clear, and I saw a woman talking.
While she was talking, her voice sounded to me of a male, so I watched and realized that she was most likely transgender or transsexual, she looked a bit sad, but I could tell that what she had to say needed to be heard. Unfortunately, I could not stay there long. A student with a rainbow heart painted on her face gave me a small pink flyer with info on the event called NCOD.
While I was on campus with this paper in my hand, a regret from my past began to creep back in my mind, this monster flashback was not going anywhere so I had to address it.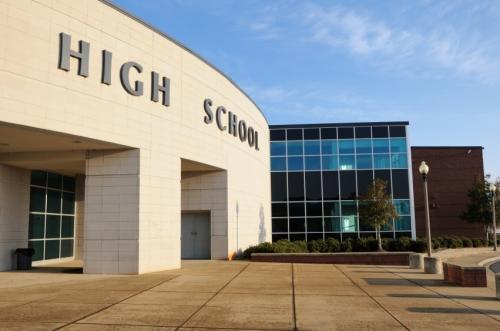 This happened in high school and even though I was expected to be immature as an underage teen, I feel guilty for how I reacted to the day that one of my friends came out to me as a lesbian. Before I tell my story first I would like to leave you with this quote.
Most people think they don't know anyone gay or lesbian, and in fact everybody does. It is imperative that we come out and let people know who we are and disabuse them of their fears and stereotypes.- Robert Eichberg, in 1993
In high school my friends and I use to sit at the same table by the lunch line, we don't know why. My friend(let's call her Jane Doe), would always sit there. I must admit that I was a bit jealous of her talents in high school, she could sing really well and she could dance really well. When we were on the dance team together, she would help me out a lot to the point that she even got mad and yelled at me. At first I thought she did not like me, but we became close enough friends.
Jane Doe was also a very good singer, I do not know if she still sings now but I am sure she does. Well one day, Jane Doe came up to me and told me, "I think you are hot, go out with me." She asked me out in front of everyone who was at the table. I am not saying this to justify my reaction, which is coming up next, hold your horses, but this is a true story, so I need to tell what actually happened. She was sitting by me and she looked at me, I thought she was kidding but I knew she was not. I am not going to lie at the time she told me I knew that she was for real.
After she told me I avoided her, when she came up to me I would acknowledge her and then leave. At the time I did not realize that this was known as coming out. Reflecting on my teenage self as an adult I wonder, "What if I was the first person that she had come out to?" "Wonder if she thought she could trust me?" "Wonder if I was the only support system that she had at that time?" My teenage self did not think these things, all I thought in my head was this was weird. Now, do not get me wrong, we did hang out after we graduated high school, but I feel a large amount of guilt because I did not apologize to her for the way I reacted.
She had made an excuse saying that she was high at the time and whether that was the truth or not, I now feel that in my head I was insensitive to her coming out to me. Her and I were from the same culture, yet I treated her as if I was the least person who could understand her. Even though I am straight, I could have been the one to understand what her being a lesbian could mean in our culture, but I was not that person. I kept this monster bottled up inside and hoped that it would never come out, but this monster came out to me, looking for reflection, in more ways than one.