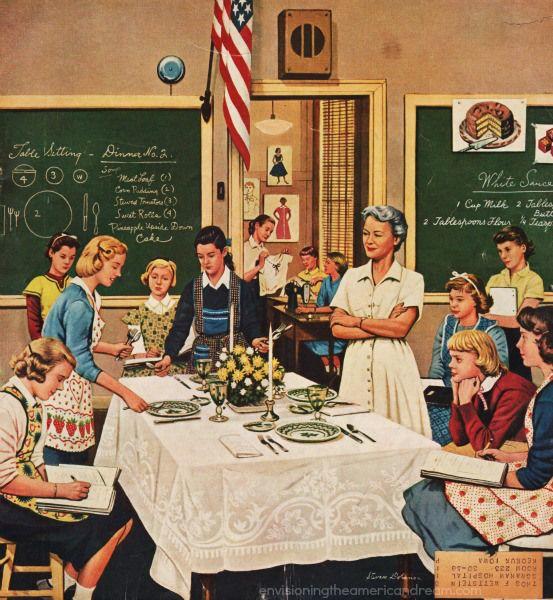 Long gone are the days of Home Ec classrooms filled with women cooking and sewing and learning to be the future consummate housewives of America. Those were very different times back then before women could really pursue their education or a future career and before we became a nation largely dependent on two income households. I have no desire to travel back in time, and I doubt many other women in particular do, but cut to 2017, and as much as I've been humming along to Destiny's Child's "Independent Women," and as modern of a woman as I consider myself today, I still see the absolute value in my abilities to cook, clean, sew, balance a budget, and if I had children, childcare duties. These skills were never taught to me in school as they might have been years ago, but by my mother and father alike who both made sure my brother and I were capable of surviving on our own without their help.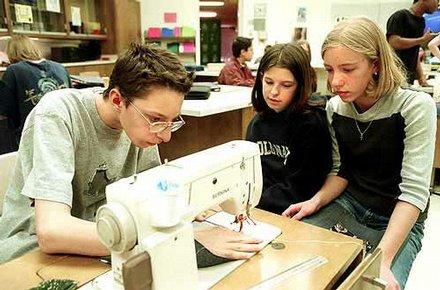 Why is it in modern times we, and by we, I now mean men and women alike, feel that spending any time on home economics skills are wasteful and unimportant? I remember years back, my first week in college, how many guys and girls I took pity on and decided to help in the laundry room to figure out how to do a load of laundry...and these were 18 and 19 year olds! It's positively shameful, at least in my book, that as an adult, someone doesn't know how to wash their own clothes especially considering how often one would need to do it on a regular basis and how easy it actually is.
We have created a nation dependent on others to do the necessary work of life for us. We have created a nation so overwhelmingly obese because no one can turn on a stove or manage a run to the grocery store for whole foods. We've created a nation that throws away perfectly good clothing because a button has come loose. We've created a nation steeped in debt because financial literacy and money management were never taught to them. We've created a nation where they'd rather pay someone $100, than do their own basic car maintenance.
I feel like now, more so than ever, BOTH men and women need to have home economics courses made available to them. Not everyone is lucky to have a mother or father like I did who taught these necessary skills. We are a nation in trouble and courses like these, stressing the importance of things like health, home management, financial literacy, car care, childcare, etc. could help play a role in reducing many of the issues we see with debt, obesity, abuse, and the general inept behavior some exhibit towards what should be routine parts of their lives. With kids spending 7, 8, 9, 10 hours a day at school these days and parents working longer and longer hours, someone has to get to them and teach them how to live, and if a parent can't or won't do it, they need the extra help from something like a home economics course. We need to once again get kids excited at the prospects of taking care of themselves and being truly independent healthy and wealthier human beings.