I've talked with a few individuals on here about my recent experiences with the American justice system due to an ongoing investigation about my DUI. I decided to write a myTake about it to simply share my experiences. Love it, hate it, be interested, be ambivalent, do whatever. That said I'm not entirely sure how I'll proceed, but hopefully it'll go well.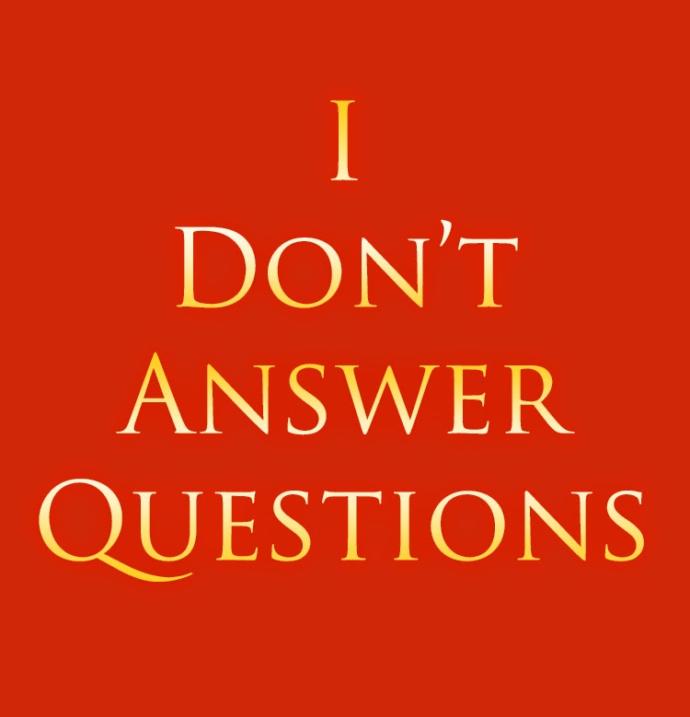 Why I Felt Comfortable Answering Questions
In the past I've had several amicable discussions with police both in the context of an investigation and just in general. I went to a military school and have always had a deep respect for our military and law enforcement personnel. One case that made me feel particularly comfortable this time was a similar situation that happened a few years ago that made me feel that the police were incredibly reasonable and would only arrest & prosecute people who were truly dangerous. A few years ago I was out with a girl-friend and had a few drinks. She was incredibly drunk so I drove her home before going home myself. About a 2 miles away from my house an officer pulled me over but didn't give me an explanation for why. When he came to my window to my abhorrence he discovered an open bottle of liquor sitting in my cup holder. It turned out that unbeknownst to me my friend had taken out a bottle of liquor and left it in the front seat. This obviously led to the officer pulling me out of the vehicle and having me perform a field sobriety test. I had no qualms with this and passed with flying colors. After which the officer stated that I was free to go and just gave me a fine for open container. I wasn't happy about the fine, but figured the system worked about as well as it could.
What Happened This Time
Last winter my friend and I were at a bar having a few drinks. Around 1am we were preparing to leave the bar when he asked if I could drive. I told him that we were only a quarter of a mile away from our house and that we should just walk. He responded, "if you can't drive that's fine, but if you can drive I'd prefer it so that I can have my car for work in the morning." I understood his point and gave myself a field sobriety test and passed. For this reason I decided that I was fine to drive. On the ride home an officer pulled me over and informed me that he had done so because my friend did not have the tags on the back of his vehicle. After informing me of this he asked "Have you had anything to drink tonight?" *This is when I made a mistake* I answered, "Yes." The officer then asked me to step out of the vehicle to perform field sobriety tests. He had me do a walk and turn on ice, count backwards from 69-55, and say the "abc's" but skip "L-P". The officer then informed me that I passed these tests, but failed his initial tests. I asked him what his initial tests and he responded, "you said you had alcohol, your eyes are glassy, and I detected an odor of alcohol." He then compelled me to take a breathalyzer and informed me that if I refused I would automatically be convicted for DUI. I then blew a .09 BAC. He then arrested me. At this point in time I was baffled but tried to make the best of it and develop a rapport with the officer. An hour after our initial contact my BAC climbed to .10 BAC. I was booked and then sent home.
DMV & Criminal Hearing
After 6 months I've finally just had my DMV hearing where the judge informed me that I was incredibly responsible, had a great rapport with the officer, and passed the specific SFTs that I was justified in being found guilty because I answered "yes" to the officer about having had a drink that night. If I had not responded "yes" then the officer would not have had sufficient evidence to compel a brethatlyzer from me.
My lawyer just emailed me yesterday and informed me that we were going to plea guilty to the criminal charges because the fact that I answered "yes" to his initial question was sufficient probable cause for the ensuing brethalyzer and conviction.
Costs
If I plead guilty to the charges my minimum sentence will be three months probation of my license, an additional $1700 in fines, 6 months ignition interlock device (plus a grand for that), 5 years of a criminal conviction on my record, an alcohol assessment/ class and compliance with whatever their recommendations are, a year sobriety and probation, and three days of house arrest. Oh, additionally I've already payed my lawyer ~$3500
Conclusion
I do not think I deserve to be convicted for this crime and subsequently have the harsh punishments associated. I was not driving erratically, my motor skills we're not notably impaired, and the biggest mistake I made was being honest and answering the officer. I will never drive after having a single drink again, but this experience has also made me decide to never respond to police questions again as well. IT CAN NEVER HELP YOU. Our rights specify that "anything you say can and will be used AGAINST YOU in a court of law", but it does not say that it can be used to exonerate you.
Anyways, hopefully I did a decent job expressing my ideas and the situation. Interested in hearing thoughts. Call me an ass, call me a hero, call me Ladsin. It's up to you.
---